Online Finance for Non-Financial
Managers Short Course
Expand Your Financial Expertise
This short course will equip non-financial professionals with the ability to understand and interpret financial information. Understanding financial information can help professionals better understand the health of their company, make better decisions for their organization, and advance their career.

A strong skill set in finance can be transferred between industries, fields, and levels of employment—helping more knowledgeable professionals stand out from the competition.
Drive Growth With New Financial Skills
Upon completion of the course, students will adopt practical financial research, analysis, and reporting skills that they can readily apply to their role. This improved financial decision-making can equip professionals with the ability to allocate resources and identify investment opportunities more effectively for their organization.
A Curriculum for Non-Financial Professionals
The course offers a holistic view of finance and as such does not purely focus on the quantitative aspects of finance. Participants are given insight into how companies work and how decisions should be made. The subject matter is managerial finance, which includes managerial accounting and corporate finance. The course is designed to be practical while providing real-life applications and examples to students.

The course consists of eight modules over eight weeks and takes an average of six to eight hours of learning time per week. The course is 100 percent online and powered by GetSmarter, a 2U Inc. brand. In addition, a pass mark of 70 percent is required to complete the course.
Module 1: Understand Financial Decision-Making
Types of companies
Objectives
Corporate governance
Module 2: Assess the Financial Health of a Company
Introduction to financial statements
Use financial ratios to analyze the health of a company
Module 3: Estimate the Free Cash Flow
Cash flow forecasting
Future financial positioning
Module 4: Explore Financial Markets and Financial Instruments
Explore bond and stock markets
Other financing options
Module 5: Estimate the Cost of Capital
Cost of debt
Cost of equity
WACC
Module 6: Putting It Together: Enterprise Value
Time value of money
Enterprise value
Module 7: Evaluate Investment Opportunities
Project evaluation techniques
Comparing projects
Module 8: Understand Bias in Financial Decision-Making
Behavioral finance
The impact of biases on decisions
How to overcome biases
Our Faculty Lead
Dr. Fatma Sonmez-Leopold
Dr. Fatma Sonmez-Leopold has two M.S. degrees in mathematics and engineering management/industrial engineering from Middle East Technical University in Ankara, Turkey, and a Ph.D. in Finance from the University of Toronto. She served as an assistant professor of finance at the Smith School of Business at Queen's University in Kingston, Ontario, Canada.
She is currently assistant teaching professor of finance at the Martin J. Whitman School of Management. Her teaching and research interests include empirical asset pricing, investments, corporate finance, behavioral finance, and household finance.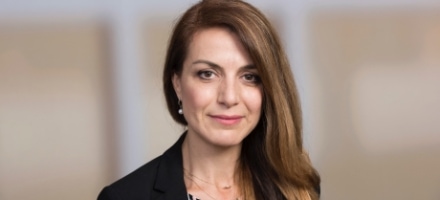 Explore Upcoming Sessions