Online Master's in
Business Administration
No GMAT Required to Apply
The Future of Business Is Orange
Syracuse University's online MBA program delivered by the Martin J. Whitman School of Management prepares you to thrive in a world of accelerating change. Through a curriculum built to reflect real-world business trends—and continually updated to adapt to the evolving business landscape—you will gain the skills you need to be an effective leader and tackle tomorrow's business challenges no matter where you are in your career.
Recognized for alumni outcomes and career preparation, Syracuse University's online MBA program is top-ranked by leading publications.
#8
in Best Online MBAs Ranked by Fortune Education in 20211
#28
in Best Online MBAs Ranked by The Princeton Review in 20212
#35
in Best Online MBAs Ranked by U.S. News & World Report in 20213
#1
Private School for Veterans Ranked by Military Times in 20204
Delivered by an AACSB-Accredited Business School

Discover the Orange Business Advantage
Syracuse University's online MBA students bring their career goals within reach sooner with increased knowledge, leadership capabilities and an expanded professional network. Students also have access to a variety of career services such as our Virtual Career Center, where they can receive one-on-one career coaching, resume review, and interview preparation.
In a survey of 2020 graduates, 68 percent of Syracuse University's online master's business graduates reported receiving a raise or promotion following graduation—or while still in the program.
This data is gathered from a survey sent to graduates from the online graduate business programs from the Martin J. Whitman School of Management in 2020. The data was pulled and calculated in May 2021. The survey had a 35.6% response rate.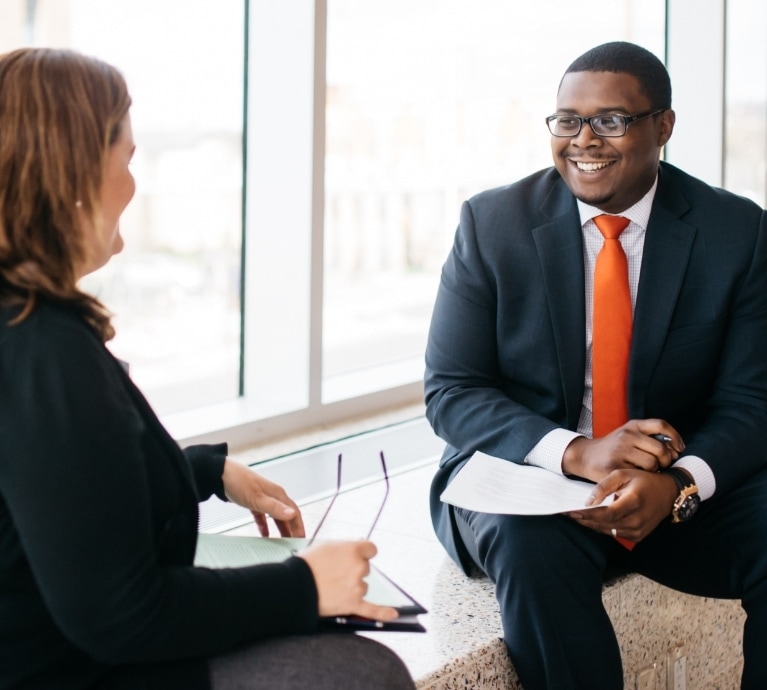 The Orange Alumni Network
The Martin J. Whitman School of Management is proud to support an Orange alumni network of more than 30,000 business professionals across the globe—with active alumni engagement from over 2,000 graduates of the online MBA program across all 50 states. In addition, the larger Syracuse University network has over 250,000 alumni in every state and 170 countries.
With alumni chapters in major U.S. cities including New York City, Los Angeles and Chicago, as well as future-focused business hubs including Dubai, Hong Kong and Beijing, students are truly a part of a global community of experts who can maximize their career opportunities.
World-Class Orange Faculty
Whitman faculty bring years of experience to intimate, 20-person classes that promote engaging group discussions. Each professor is committed to providing a customized approach to class exercises where students address complex business scenarios and prepare for the business challenges of tomorrow.
Meet some of the professors who teach in our online MBA program.
Don Cardarelli, Professor of Management Practice
expand_more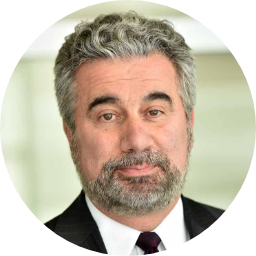 Professor Cardarelli has held several executive leadership roles, including as a partner in public accounting, CFO, COO, CEO and board member, in a variety of industries. He has been a full-time member of the faculty at Whitman for more than 17 years.
Teaches: Leadership and Organizations
Cory Sanderson, Adjunct Faculty
expand_more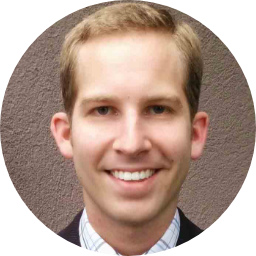 Professor Sanderson's expertise includes defining business challenges, improving processes and coordinating cross-functional teams, and he has built all-star teams and improved supply chain strategies for Fortune 500 companies and small manufacturing firms.
Teaches: Operations and Supply Chain Management, Supply Chain and Logistics Management
Milena Petrova, Associate Professor of Finance
expand_more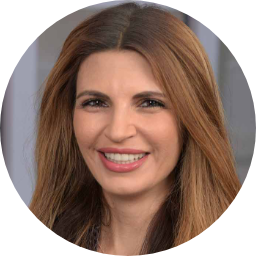 Professor Petrova teaches real estate and corporate finance at Whitman, and she has consulted for investment professionals, advised on mergers and acquisitions, and worked in management consulting at Booz Allen Hamilton and worked in project finance at Finnvera.
Teaches: Managerial Finance

Explore What Makes the Whitman School Unique
If you're ready to learn from our expert Orange faculty and advance your business career, request information today.

Access Your Application
Ready to advance your career with Syracuse University? Take the next step today.
Jump to:
Orange Business Advantage
Curriculum
Online Student Experience
Admissions
Request Information Today
Curriculum: Your Degree. Your Choice.
With a central focus on preparing you for an era of business shaped by rapid technological and social change, our flexible online curriculum and customizable course content is continually evolving to match the needs of tomorrow's business leader.
The 54-credit online MBA curriculum can be completed in as few as 24 months and reflects our commitment to keeping up with current and future business trends. That means continually evolving and refreshing content in our core courses while also adding offerings like our new Introduction to Python for Business course.
Our flexible curriculum empowers you to tailor your MBA experience based on your career interests by choosing from six specializations including Accounting, Business Analytics, Entrepreneurship, Finance, Marketing Management, and Supply Chain Management.
You can also choose from our wide range of business electives to create your own individualized course of study, or take your electives through other Syracuse University schools such as the S.I. Newhouse School of Public Communications. This increased agility in study offers you the unique opportunity to take coursework from other disciplines and build a more diverse network outside of your MBA.
Explore our curriculum and wide-ranging course offerings.
Residencies
During the program, students attend three in-person residencies where they explore timely topics in the evolving business landscape.These hands-on, weekend-conference-style experiences empower students to dive deeper into emerging business trends while participating in workshops and meeting classmates, faculty and prominent business leaders.
Past in-person residencies have been hosted in business hubs such as New York City, Denver, Hong Kong and Munich, while recent residencies have focused on how businesses have adapted during the pandemic.
Earn Two Master's Degrees From Syracuse for Fewer Credits
Once enrolled in the MBA program and for up to one year after graduating, students may apply to an additional program and earn two master's degrees from the Whitman School or other schools at Syracuse University for fewer credits.
Additionally, the College of Law and the Martin J. Whitman School of Management have launched the nation's first online joint J.D./MBA degree program. Learn more about the groundbreaking J.D./MBA program.
Jump to:
Orange Business Advantage
Curriculum
Online Student Experience
Admissions
Request Information Today
Online Student Experience
Syracuse University's online MBA program is designed to help you build lasting relationships, learn from the same faculty who teach on campus and apply new skills in real time. Through live online classes offered at flexible times, you will network with diverse professionals while working to solve complex business challenges.
Outside of the classroom, you have access to a support team that includes a student success advisor, academic advisor and career coach—all with the goal of empowering your Orange business career.
Meet Our Students
Syracuse University's online MBA student body consists of business professionals with an average of 11 years of work experience who are committed to leading diverse teams across a variety of industries. To learn more about some of our online MBA students, visit our Student and Alumni Profiles page.
"As a nontraditional student, I found myself asking others what they thought of the MBA program and what it means to be a Syracuse University MBA graduate. One message that I took to heart was—you get out of the program what you put into it. That's when you look inside yourself and you realize you need to dig in and be more persistent, stronger and determined than you have ever been before."
—Mark Diaz, MBA '21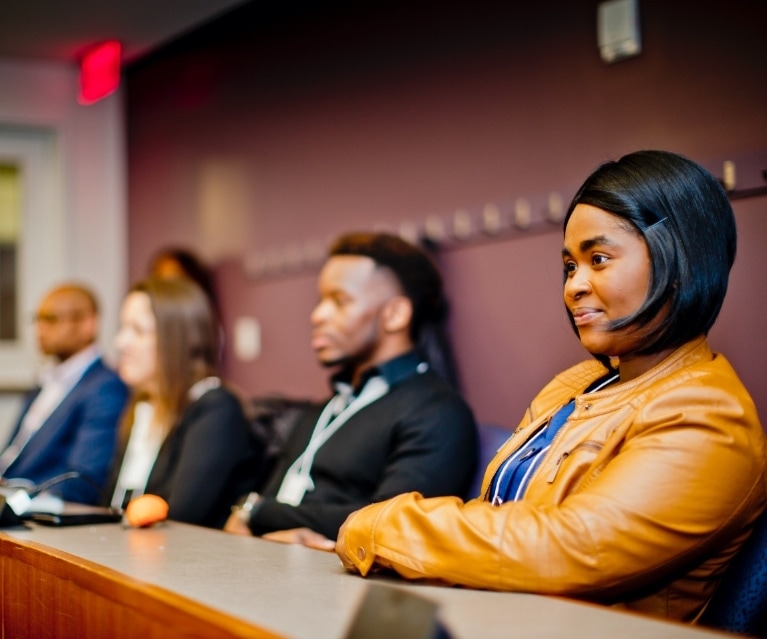 Develop New Management Expertise
Join our diverse Orange network of professionals and prepare for the future of business.

Access Your Application
Ready to advance your career with Syracuse University? Take the next step today.
Jump to:
Orange Business Advantage
Curriculum
Online Student Experience
Admissions
Request Information Today
Admissions
Offering four start dates per year, the online MBA program is designed for professionals with two or more years of relevant career experience and strong leadership potential. GMAT scores are not required to apply. See a full overview of application requirements.
Applicants who apply by the priority deadlines will pay a reduced application fee of $45, receive an admissions decision sooner and have more time to plan for the future.
The final deadline for the October 2022 cohort is August 11, 2022.
MBA Tuition and Financial Aid
An MBA program requires an investment of time and finances, but students may have access to a range of resources, such as employer tuition assistance, scholarships and loan programs. Visit our Tuition and Financial Aid page to learn more.

Start Your Orange Business Career
Start building the skills and professional network you need to move forward in your career. Get in touch with us today.

Access Your Application
Ready to advance your career with Syracuse University? Take the next step today.