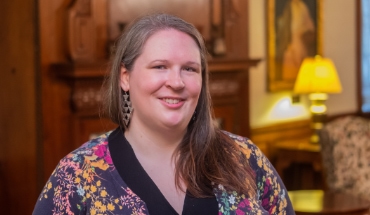 Colleen Kane
Class of 2018
Chief Advancement Officer, Port Chester Carver Center
For Colleen Kane, Maxwell's online Executive MPA program represented a chance to invest in her career while not having to put it on hold. She wanted to expand on her foundation of years in management, and the flexible program format gave her the skills she needed to take the next step in her nonprofit journey.
Working and Learning Full Time
Colleen knew that she needed something to help her grow her career and enhance her performance as a manager while she continued to work. The online Executive MPA program was what she was looking for.
"I knew that there were areas that I could grow as a manager and a team member. I decided to pursue an executive program because while I recognized the importance of continual growth and learning, it was not possible for me to take a break from my career. The EMPA program allowed me to pursue a degree while also working full time, leveraging the experience I gained from years of management into an academic setting."
Flexibility Was Key
Working full time was something that Colleen was initially concerned about, but the online program and flexible course structure gave her the opportunity to get her graduate degree.
"Time is always my biggest concern. With a demanding job and personal obligations, I was worried that I would not have time to adequately complete the degree. The flexibility of the online program allowed me to do class from anywhere! I even joined a class from both Ireland and Paris during the program!"
New Degree. New Job.
After graduating from the program, Jennifer has taken the public administration skills she's gained and gone on to accept a new position in her field.
"Since completing the program, I have started a new position as a chief advancement officer at a community-centered nonprofit."