Thank You
Thank you for requesting information about the online Master of Science in Communications Management from the S.I. Newhouse School of Public Communications at Syracuse University. You've taken an important first step toward advancing your career in communications.
Receive Admissions Support
One of our dedicated admissions counselors will reach out to you soon. Whether you have questions about the curriculum, our Newhouse alumni network, or the application process, your admissions counselor will be a valuable resource as you explore our online programs.
You can rely on your admissions counselor to:
answer questions about application requirements,
assist with your transcripts,
provide information about financial aid options, and
remind you about upcoming deadlines.
If you would like to reach out to an admissions counselor, contact us by phone at 844-797-2666 or by e-mail at admissions@communications.syr.edu.
Get Started on Your Application
We accept applications for four start dates a year—in January, April, July, October—and our admissions team reviews applications on a rolling basis. The sooner you get started, the sooner you'll have an admissions decision. To get started today, all you have to do is make an account.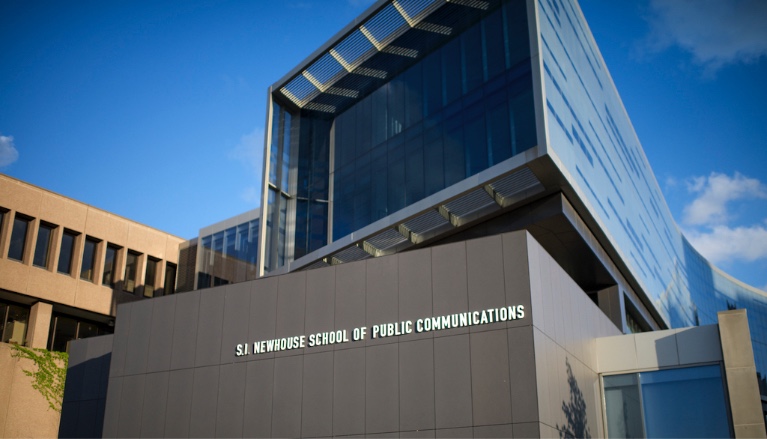 Take the Next Step
Are you ready to take on leadership positions in communications?