Syracuse University
Online Master's Programs
Syracuse University's mission is to champion a future that respects and reflects the contributions of all. That future needs scholars, innovators and creative problem-solvers from all backgrounds and walks of life who, instead of avoiding complex challenges, face them head-on.
If you're ready to be empowered to reach your full potential, you're ready to join our Orange community.
World-Class Programs
Syracuse University is proud to continue this mission through world-class online master's programs in business, communications, technology, public administration and social work delivered in a flexible and collaborative online format. Choose your program of interest to learn more.
S.I. Newhouse School of Public Communications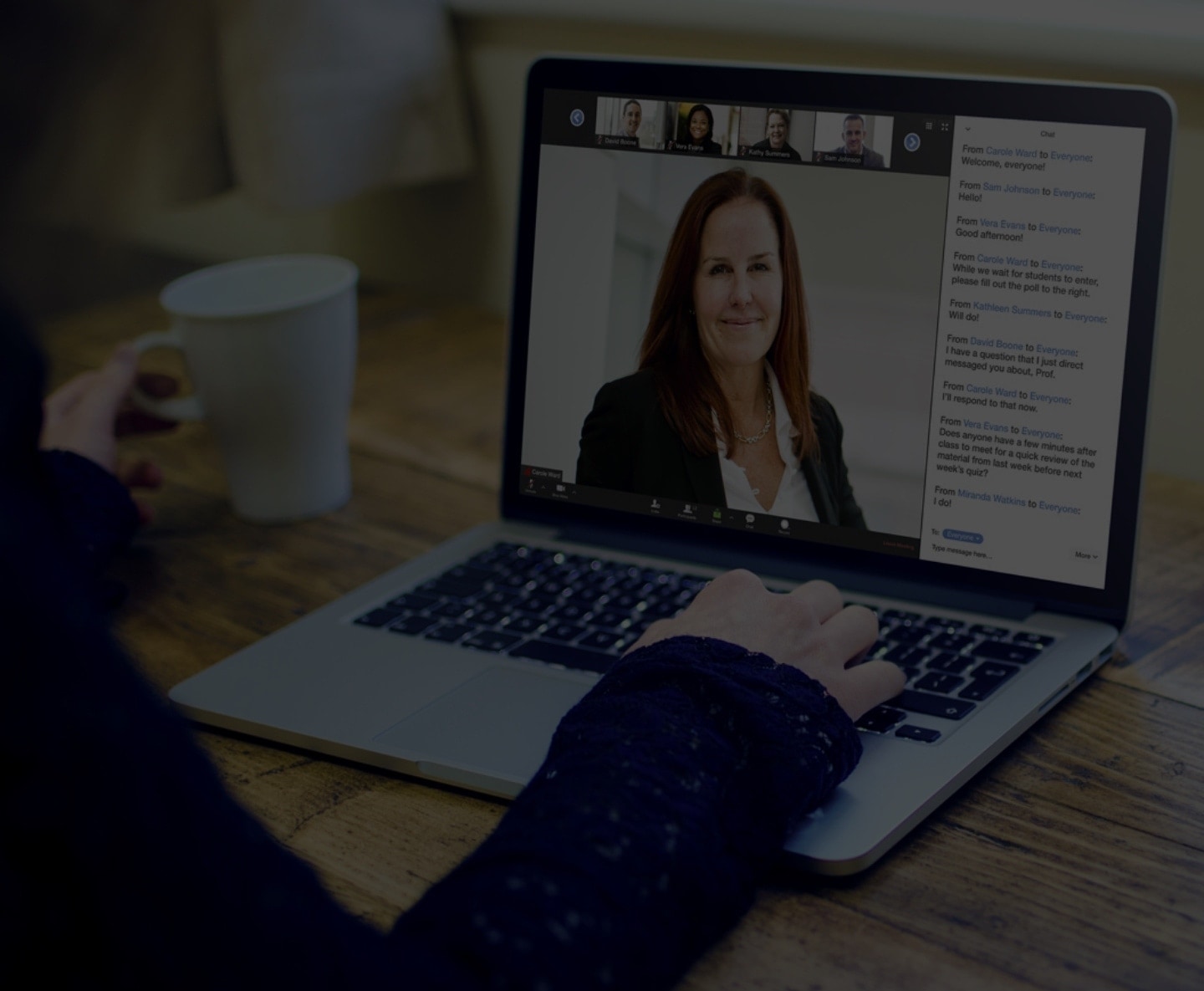 Your Degree. Your Experience.
Your master's program is more than a degree, it's an experience on which you will build your entire career. Syracuse University's online master's programs are designed with you, the student, in mind.
Our programs are developed based on research about how online students actually learn best and how to ensure success in a digital environment. All programs are built around a framework that includes:
Online Coursework
Instead of traditional lectures, you complete your coursework in between live class sessions. All coursework is designed by Syracuse University faculty.

Live Classes That Promote Collaboration
You will attend small and intimate live classes that encourage you to debate topics and discuss current trends and concepts with classmates and faculty.
Application of Skills in Real Time
If you're taking classes while you continue to work, you can directly apply new skills gained in the classroom to your job in real time and increase your impact at your organization.
Fully Connected to Syracuse University
"Online" does not mean "apart." Even though classes are online, you will still feel connected to our faculty and each and every classmate you meet along the way.
Accessible and Connected Faculty
In and outside of the classroom, our professors will support your learning and growth throughout the program and into your career. In addition to faculty advising, you will have access to your professors for one-on-one discussion in the digital campus.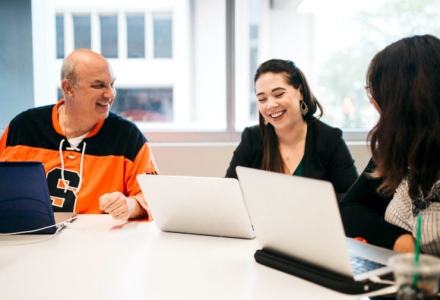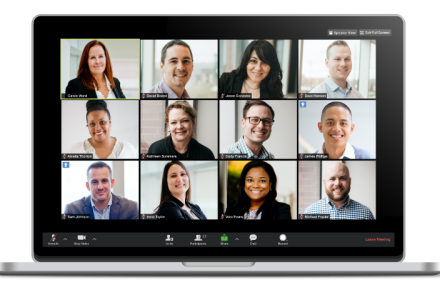 Diverse and Driven Peers
As an online student, you will collaborate regularly with talented, ambitious peers living and working around the world. Your classmates will bring their diverse voices and viewpoints to classroom discussions and study groups, enriching your learning experience and expanding your worldview.

Explore Which Program Is Right for
You
To learn more about how each program can give you an advantage,
explore our online programs.
How We Bring Syracuse University to You
Our online learning environment isn't a platform—it's a fully intuitive and engaging digital campus that's designed with students like you in mind. What's the difference? Our digital campus offers you all the advantages of our university campus—and even some extras—no matter where you live, work or travel.
Your Coursework: Designed for Focused Engagement
While our coursework is engaging—think interactive modules, video lectures led by seasoned industry experts and contemporary case studies—the content covered is challenging. We've thoughtfully designed a seamless learning experience, so you can focus on the task at hand without distraction.
Your Classes: Live and Global
Gain the connections and perspectives you need to drive your career forward. Hosted live in a Zoom classroom, online classes serve as a forum to discuss and analyze each week's coursework, enabling you to absorb the material from every angle.
Your Dashboard: Connection With a Click
We want our online students to focus on the work that matters, so we created a one-stop, one-click dashboard that offers easy access to upcoming classes, coursework and support teams.
Learning for Your Life
We've engineered an online study environment that is customizable to your learning styles. With features like dark mode, searchable video transcripts and adjustable video speed, you can personalize your experience. And our streaming capability lets you cast your coursework right onto your TV.
Dark mode for reduced eye strain

Searchable content
Adjustable video speed
Stream to your TV
As Mobile as You Are
Our entire digital campus is accessible through a full-service mobile app. That means you can review coursework or attend classes from anywhere with internet access. And when you're offline? Just download content to your device to complete assignments in offline mode. Next time you connect to the internet, the app will sync your progress.


Discover Our Flexible Online
Programs
Learn more about how you can earn your master's degree on your
own schedule by exploring our online programs today.
See Our Digital Campus in Action
We know when it comes to learning, you often have to see it to believe it.
Watch the video below and envision what life could look like as an online student at Syracuse University.
Student-First Services
Your success is what drives us forward. As a Syracuse University online student, you will have access to a range of support and services throughout your program, and we will be with you every step toward graduation—and even after.
Admissions and Application
Our admissions counselors are available to help you throughout the application process. Whether you have questions about the program, the online experience or financial aid, your dedicated admissions counselor will be standing by to help.
Advising and Support
Your student success advisor will be with you throughout your program, ensuring your pacing toward graduation and a successful transition to student life—all while supporting your interests.
Career
Counseling
Syracuse University offers services and counselors to help you prepare for your career after grad school. Our career services team will help you fine-tune your resume and practice your interview skills.
Supporting Military Students
Since 1947, Syracuse University has built a strong connection with our military and veteran community by supporting a wide variety of VA benefits, participating in the Yellow Ribbon Program and creating our National Veterans Resource Center—a first-of-its-kind facility in the U.S. For more information on available resources for military students, visit our military resources page.
Orange Network
All Syracuse University graduates join a strong, global Orange alumni network of 260,000+ professionals. Our high-impact alumni are dedicated to supporting one another, and they host online networking events all over the world. Individual schools and programs also have robust student and alumni groups.
Join Us!
We're excited for you to start your journey, and we want to learn about your interest in becoming an online student at Syracuse University. Submit the request information form and one of our dedicated admissions counselors will contact you.