Advanced Standing MSW Online
Advanced Standing MSW Online
Advanced Standing MSW Online
Apply by July 4 to join the August cohort
Apply by July 6 to join the first cohort
Apply by July 6 to join the first cohort
Accelerate Your MSW
The online Master of Social Work (MSW) Advanced Standing program from Syracuse University's School of Social Work at Falk College is designed for those who have completed a bachelor's in social work and want to earn their master's degree on an accelerated track.
By already focusing your undergraduate studies in social work, you've proven your drive and commitment to creating a more just society. You've proven your dedication to recognizing the dignity of all people, embracing an ever-evolving profession and advocating for vulnerable populations.
You've proven your values align with Syracuse University's definition of social work. Now take the next step and earn your MSW online.

We Also Offer a Traditional Online MSW
If you have already completed a bachelor's degree in social work, you may be eligible to apply to the online Advanced Standing MSW program, which can be completed in as few as 24 months.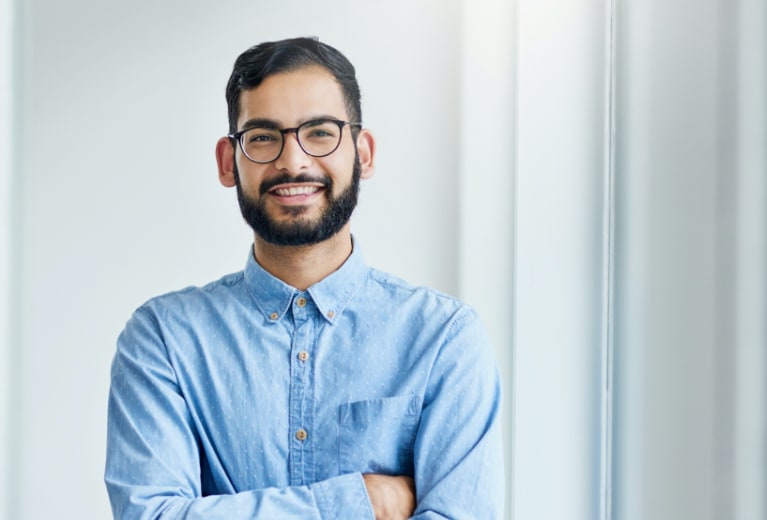 Curriculum Overview
As an Advanced Standing MSW student, you will build on your existing skills by bypassing foundational coursework and diving into the advanced concepts it takes to lead the future of the profession. This includes themes that define the Syracuse University MSW difference: military culture and mental health practice, trauma-informed care, social justice, leadership and social work in the digital age.
Through a combination of immersive online learning and in-person field placement, you will learn to advance human rights and social, economic and environmental justice using a range of engagement, assessment, intervention and evaluation methods.
500+
hours of field
placement
After just 12 credits of advanced coursework, you will choose a concentration that aligns with your intended area of practice, which you can further customize with electives.
Explore the full online Advanced Standing MSW curriculum.
Concentrations
You will choose between our two online Advanced Standing MSW concentrations: Advanced Integrated Practice (AIP) or Advanced Clinical Practice (ACP).
Advanced Integrated Practice (AIP)
The Advanced Integrated Practice MSW concentration is designed for those who want to practice in areas such as interdisciplinary organizations, human service administration, community organizing or public policy.
Advanced Clinical Practice (ACP)
The Advanced Clinical Practice MSW concentration is designed for those who wish to practice as licensed clinical social workers (LCSW) in clinical mental health inpatient and outpatient settings.
Learn more about the concentrations.
Field Placement and Support
Fieldwork is an integral part of the online MSW Advanced Standing program and will be woven throughout your studies. Bypassing the foundational placement requirement, you will complete two terms of concentration fieldwork, or 500 hours, at one placement site. During your concentration fieldwork, you will be able to put your coursework to practice and gradually progress your application of the core social work competencies in real time.
You will also have access to our placement portal, located right in the dashboard of your digital campus. This online tool can be used to view details of your field placement site, check your upcoming schedule, log your hours and keep track of your progress.
Admissions
To be eligible for the online Master of Social Work Advanced Standing track, you must have completed your bachelor's in social work within the past 10 years and ensure you meet all other eligibility requirements by checking with your admissions counselor. No GRE is required to apply.
Visit the admissions page for more information on application requirements.
Join our cohort in August 2022. Apply by:
Early Priority Deadline
May 9, 2022
Priority Deadline
June 6, 2022
Application Deadline
July 4, 2022

Continue Your Journey to Become a Social Worker
Complete the form to learn more about Syracuse University's
online Advanced Standing MSW program.