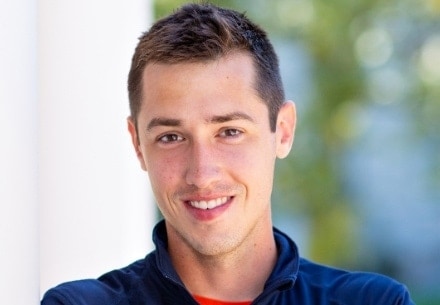 Abram Metzgar
Class of 2019
Denver, CO
Software Developer at Equus Software
Abram Metzgar struggled to find a job in his preferred field until he started his journey toward a master's degree in computer science at Syracuse University. Once he did, the opportunities started coming his way almost immediately.
A Program With Your Goals in Mind
After graduating with a bachelor's degree in computer science, Abram found it difficult to secure a fulfilling position with a company in his field. After searching unsuccessfully for two years and working as a soccer coach at his high school alma mater, he decided a master's degree would get him closer to his goals.
Real-Time Faculty Interactions
Abram chose Syracuse University primarily for the teaching structure, including the live interaction and class times. The immersion opportunities also were a major factor, as they allow students like Abram to be part of the school and community, instead of simply watching recorded class videos.
"The professors have been fantastic, especially Professor Kaya. He was always willing to meet with me to answer questions, even staying up until 2 a.m. once to help me on a major issue I was having in the Mobile Application Programming course."
Skills That Translate Into Career Success
A week after being accepted into Syracuse University's program, Abram also was accepted to an internship in Denver. Soon after, this company hired him as a remote developer, allowing Abram to put the skills he's learning to immediate use. He has even received offers for full-time positions.
Abram says pursuing a master's degree at Syracuse University has been a great step forward in his career, stating that his professional life improved before classes even started. His ability to interview has improved immensely, and he fully expects to have a career position by the time he graduates.
Meet our other online engineering students.
Originally published in November 2019.