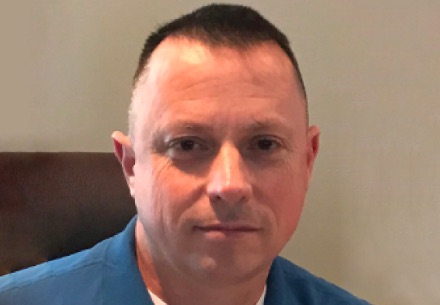 Jonathan Ennis
Class of 2018
Newport, NC
Operations Chief at Marine Air Control Group-28
As Jonathan Ennis prepared to retire from military service and enter a civilian career, he wanted to make the transition as smooth as possible. With a master's degree in cybersecurity from Syracuse University, he felt prepared with the latest skills and techniques to not only protect the digital world but to be successful while doing it.
A Desire to Dig Deeper
Cybersecurity is an increasingly important issue around the world and protecting our "digital selves" is a crucial piece of life online. While a typical user just wants their technology to work, Jonathan has always been interested in pulling back the curtain and seeing what makes computers tick.
When a friend mentioned that Syracuse University has a strong online cybersecurity program, Jonathan reached out and found the admissions team to be friendly, knowledgeable, and eager to help, making the application process a great experience.
Looking Ahead Toward Success
With military retirement approaching, Jonathan sought a position in a security operations center or as a cybersecurity analyst. He chose Syracuse University's M.S. in Cybersecurity program not only for its top-notch reputation but for the experience and skills it offered to prepare him for a technical interview and to perform well in a future position.
"The classes don't interfere with my work schedule, and the instructors are really supportive of the military. I've taken many different online classes at other institutions, and Syracuse University's format has been the best experience thus far."
A Standout Experience
In online courses at other institutions, Jonathan has found the experience to be lacking—never meeting the instructors and communicating strictly via email and text. However, he was pleased to discover that Syracuse University's class sizes were small, allowing him to interact with professors and classmates each week. He adds that it is as close to a brick-and-mortar college experience as one can get.
Meet our other online Engineering students.
Originally published in April 2017.