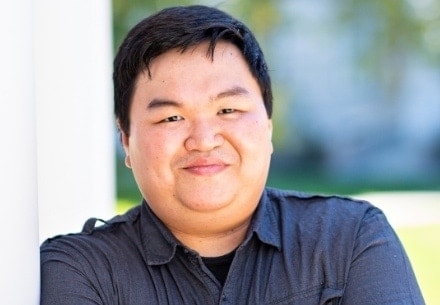 Myron Darryl Amparo
Expected graduation: December 2020
San Jose, CA
Network Operations Center (NOC) Engineer I at Box Inc.
While Myron Darryl Amparo seeks to transition from the software engineering industry to teaching these skills to students, he has relied on the support of the online engineering program from Syracuse University to help him get there. Myron even started a new job since beginning the program, further adding to the skill set he can pass on to tomorrow's engineering leaders.
A Focus on Education
A software engineer by trade, with a background in computer science, Myron works as a network operation center engineer, diagnosing and triaging problems that arise between customers and the business. He enjoys his work, but his aspiration has shifted to teaching computer science at the collegiate level. To that end, he knew a master's degree was in his future.
"I want to learn more about building and supporting highly available software to enrich the minds of students in the technical workforce. I chose Syracuse University to get me there."
Online Connections That Make a Real-World Difference
So far, Myron's favorite class has been Advanced Computer Architecture. He had studied this topic before elsewhere but wasn't completely satisfied. At Syracuse University, Dr. Mo Abdallah made the course much more interesting and enjoyable.
"His teaching is wonderful, making it easier to learn a lot from his class."
Myron has especially enjoyed the immersion opportunities, which have allowed him to meet his professors as well as other students in the program.
Time Flies When You're Reaching Your Goals
The computer science program has been challenging, but Myron says it has been surprising how fast time has gone as he's completed his online courses. Not only has the program helped him make strong industry contacts, but its helped him professionally, too—he has even acquired a new job since beginning the program.
Meet our other online engineering students.
Originally published in November 2019.