Online M.S. in Supply Chain
ManagementOnline M.S. in Supply Chain
Management
Online M.S. in Supply Chain
Management
Earn the Same Degree as On CampusEarn the Same Degree as On CampusEarn the Same Degree as On Campus
The Same Curriculum Content as Our On-Campus Program
Since 1919 when the Whitman School established the nation's first supply chain management program, the importance of a reliable supply chain has skyrocketed, and companies are having to adapt and develop innovative solutions at an unprecedented rate.
Our online M.S. in Supply Chain Management program is determined to meet the needs of the industry by preparing the next generation of inventive supply chain leaders. Now, you can earn our established degree online from wherever you live and learn to make meaningful decisions through risk management, financial management and improving efficiencies in distribution and manufacturing.
The program capstone is also registered as a certified training provider for the Council of Six Sigma Certification and provides students with the body of knowledge necessary and eligibility to pursue a Green Belt certification from the American Society of Quality.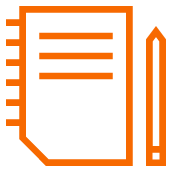 No GMAT required to apply
As few as 15 months to complete
An Engaging Learning Experience
The online program enables you to earn an esteemed Whitman degree without attending classes on campus.

Live, online classes:
Attend face-to-face classes with peers and faculty and connect with small groups of students during breakout sessions.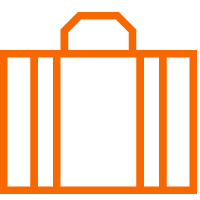 Career resources:
Take advantage of one-on-one career coaching, resume review and a self-directed career development course.
Customizable online platform:
Personalize the online platform with features like dark mode, searchable video transcripts and adjustable video speed.
Meet the Current Demand
According to a report from the Graduate Management Admissions Council (GMAC), about a quarter of U.S. companies looking to hire MBA candidates are also looking to hire those from a supply chain master's program.1
The complex demands of today's market require experts with a more innovative outlook than ever before. Through the online program, you will benefit from our more than 100 years of supply chain experience and develop the skills needed to solve the supply chain challenges of today and tomorrow.

Benefit From 100 Years of Supply Chain Experience
Earn your master's from the school that launched the nation's first supply chain management program.