Project Management:
A Hybrid Approach for Executives
Explore Our iSchool Short Course
As an experienced project manager, you're used to delivering specific results for unique situations. But you have also seen how modern problems have presented new challenges, requiring nontraditional solutions.
In this Syracuse University School of Information (iSchool) short course, you will learn contemporary project management methodologies for managing and integrating change, giving you the tools to improve project agility at your organization.
An 8-Week Course for Experienced Leaders
In this short but immersive course, you will quickly fine-tune your practice and gain new insights that allow you to distinguish yourself in your organization.
The course is designed for executive professionals with several years of experience in project management and is open to participants from a variety of industries. Course participants working in fields such as science and tech, health care, manufacturing, finance, and more will be able to take what they learn in the course and apply it directly to their careers.
As a Registered Education Provider (REP), GetSmarter, a brand of 2U, Inc., has been approved by the PMI to issue professional development units (PDUs).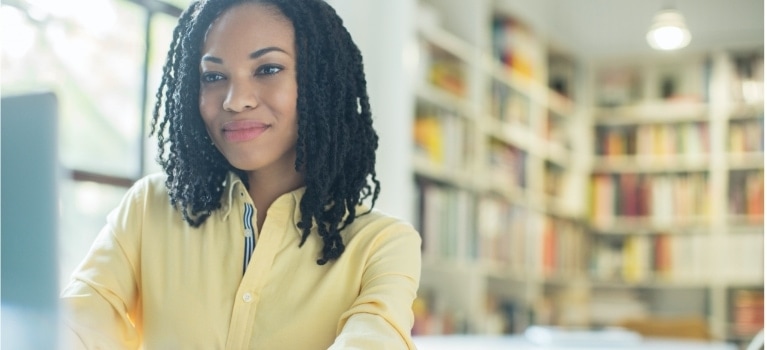 Course Outcomes
This short course was created to equip you with advanced, strategic project management and organizational management skills.
Upon successful completion of the course, you will:
be able to recommend strategies for improving agility while continuing to meet stakeholder requirements,
have created an action plan you can apply to a project you are currently working on or your organization, and
receive a Syracuse University iSchool Project Management certificate.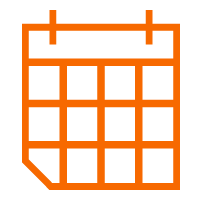 Eight-week course with one module per week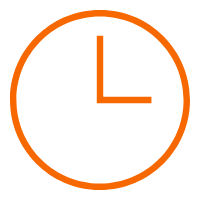 Requires 6-8 hours of learning time weekly
100% online and powered by GetSmarter, a 2U Inc. brand.
Curriculum
The program curriculum focuses on recent developments of hybrid project management strategies, which blend traditional and modern methods for combating today's challenges with agile organization and execution.
Modules in the program cover topics including:
Change management
Strategic integration
Effective communication
Advanced risk mitigation
Operational readiness
As a participant in the program, you will be challenged to analyze the management of your own projects and organization. You will then put your critical reflection into action, working on a project throughout the course that culminates into an implementation-ready strategic plan.
Module 1: Understanding Project Management Structures
In your first module, you'll assess and learn to articulate the challenges you face in your current project management context.
Module 2: Assess Predictive and Adaptive Project Management Practices
In this module, you will compare your organization's project management approaches to modern practices that emphasize organizational flexibility.
Module 3: Improve Organizational Agility in Response to Change
Develop recommendations for how your organization can improve its responses to change.
Module 4: Employ a Hybrid Approach to Address Integration Challenges
Develop hybrid project management recommendations for overcoming integration challenges in projects.
Module 5: Use Hybrid Strategies to Address Project Risks
Develop justification for the use of a hybrid project management methodology in your organization's risk mitigation strategies.
Module 6: Communicate Strategically Across Hybrid Projects
Create a hybrid organizational communication strategy for executive communication in projects.
Module 7: Leverage Hybrid Approaches for Obtaining Operational Readiness
Draft a strategic plan for improving your organization's operational readiness.
Module 8: Implement a Hybrid Project Management Model
Complete your development of an action plan that recommends hybrid methods for improving agility in your organization.
Learn more about online learning
and the course curriculum.
Get more information today.
Faculty Lead: Dr. John P. Stinnett
Dr. John P. Stinnett is an adjunct Syracuse University faculty member and project management executive. He received his MBA in Organizational Leadership and Management from Franklin University and his PhD in Information Management from Syracuse University.
Stinnett has extensive experience teaching project management, program management, and applied leadership. He is a former senior instructor for the Project Management Institute and served as an adjunct faculty member at Franklin University and Ashland University. Stinnett is currently an executive director at a financial services company and is a retired U.S. Army lieutenant colonel.
The course was designed by Stinnett with the assistance of Dr. Art Thomas, Associate Dean for Academic Affairs at the iSchool. Thomas is a professor of practice and the Professor of Record for the IT project management curriculum at the iSchool. With 45 years of IT management and consulting experience, Thomas has been teaching IT project management for nearly 20 years at the iSchool. He recently consulted with the Project Management Institute in the development of their guidelines for courses in higher education.

Become the expert on agile project management at your organization.
Access the registration form for the short course below.