Public Administration Careers
Public Administration Careers
Public Administration Careers
The online Executive Master of Public Administration program from Syracuse University's Maxwell School of Citizenship and Public Affairs is designed for mid-career professionals who want to become leaders in the nonprofit, public, and private sectors. Through a curriculum that focuses on public and nonprofit management, analytical decision-making, and policy implementation and evaluation, students will gain the expertise they need to make a positive impact in their communities.
Careers in the Nonprofit Sector
Graduates of the Executive MPA program can pursue careers in the nonprofit sector, giving them an opportunity to engage and support those in need. Nonprofit organizations—such as advocacy groups, nongovernmental organizations, foundations, and think tanks—all have one thing in common: They need highly skilled professionals to accomplish their goals. Students will graduate ready to manage organizations, oversee complex budgets, direct fundraising efforts, and motivate teams.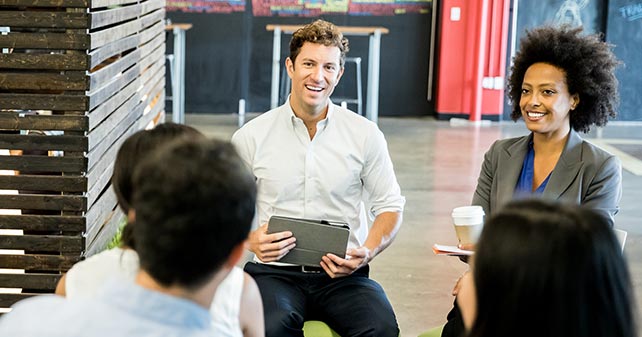 Students can use their Executive MPA degree to advance their career in areas including:
Foundations and Philanthropic Organizations:
A nonprofit management background helps professionals work creatively with budgets driven by donors.
Nongovernmental Organizations:
A background in civil management and nonprofit budgeting helps when furthering an NGO's mission on a local and global scale.
Lobbyist/Advocacy Groups:
An education in public policy analysis and implementation helps professionals in lobbying and advocacy groups effectively evaluate and shape policy.
Research Institutions and Think Tanks:
A strong background in public policy analysis and public sector management helps professionals gather data and provide advice on issues that impact the public good.
Higher Education Institutions:
Expertise in public service helps professionals in higher education better meet the needs of their students, faculty, and administration.

Take the Next Step
The online Executive Master of Public Administration program gives public service professionals the tools they need to drive positive change. Take the next step by requesting information today.
Careers in the Public Sector
Careers in the public sector require substantial knowledge of public processes, policy, and law. Through the Executive MPA program, students develop the leadership skills needed to head government initiatives and analyze and implement effective policy. Many graduates of the program pursue leadership roles that affect change on a local, federal, or international scale.
Local and State Government
After earning an Executive MPA, our students will often use their enhanced public service and leadership skills to benefit their local communities. Those holding higher positions in local and state government possess advanced knowledge of budgeting and financial literacy to lead their teams into effective policy implementation. Here is a sampling of positions in local and state government that some of our Executive MPA students and alumni hold:
Budget Director, District of Columbia
Program Specialist, Massachusetts Department of Elementary and Secondary Education
Capital Projects Manager, Washington County, Oregon
Director of Legislative Affairs, New York City Department of Corrections
Local Government Shared Services Manager, Mid-America Regional Council
Federal Government
Many online Executive MPA graduates secure positions within the federal government in areas such as healthcare, education, security, environmental protection, economics, and finance. Career opportunities span a wide range of departments and agencies. Here is a sampling of positions in federal government that some of our EMPA students and alumni hold:
Budget Director, NOAA/U.S. Department of Commerce
Program Analyst, Department of Veterans Affairs
Contract Specialist, U.S. Department of Education
Company Commander, U.S. Army
Nuclear Surface Warfare Officer, U.S. Navy

Recognized by the Office of Personal Management
According to the U.S. Office of Personnel Management (OPM), executive core qualifications are fundamental prerequisites for selection to, assessment of, and continued assignment within senior-executive-level management in the federal government. OPM acknowledges the Maxwell School of Citizenship and Public Affairs as a key educational partner in the Executive Development Community.
International Organizations
The online Executive MPA curriculum also prepares students to take on leadership roles at organizations that deal with policy on an international scale, including:
International Banks:
Strong public administration skills help professionals at international banks cooperate with foreign governments and clients.
United Nations NGOs:
A background in public administration helps professionals at international organizations understand different types of political systems.
World Bank:
Strategic analysis skills help professionals at the World Bank and other international financial institutions with initiatives that have an impact on developing countries.
Careers in the Private Sector
Many government initiatives are supported by collaborations between public and private organizations. Because of those partnerships, our curriculum has ample crossover application for those who decide to pursue career opportunities in the private sector.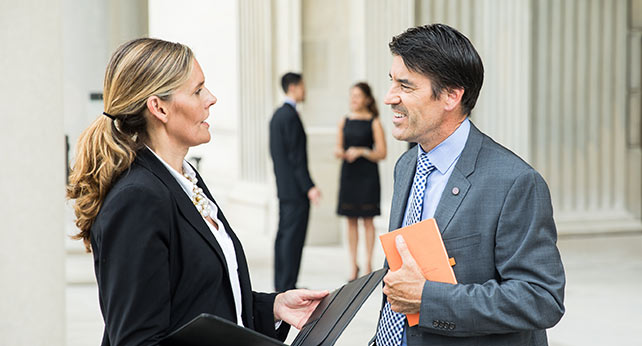 Students can use their Executive MPA degree to advance their career in the following areas:
Public Sector
Consulting:
A solid foundation in public administration allows consultants to more effectively communicate with clients and provide better advice.
Public
Finance:
Banks and financial institutions value employees that can analyze how new policies and legislation affect their operations.
Corporate Social
Responsibility:
Organizations can ensure that their work supports the public good and is valued by their communities by employing professionals with a public administration background.
Career Services and Alumni
Career services at the Maxwell School's Center for Career Development provide students with the tools they need to advance their career and move into executive roles. Through one-on-one career coaching, students will work with advisors to focus their career goals and develop job search strategies. In addition, the Maxwell alumni community is a worldwide network of more than 30,000 dedicated public servants and is a resource for all online Executive MPA students for career advice and development.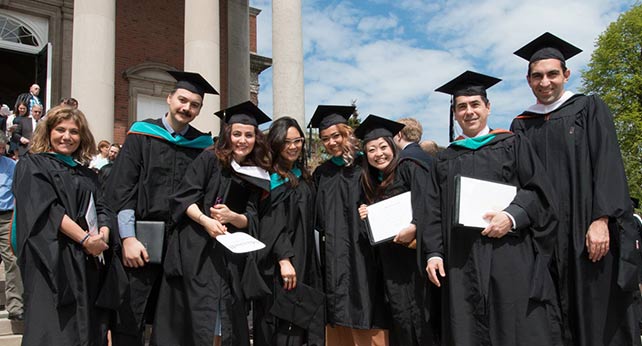 Are you ready to take the next step in your public service career?