From Editorial to Branded Content: Lessons Learned in Transition
The following is a guest post from Melanie Deziel, branded content strategy consultant and founder of The Overlap League, a native advertising newsletter. Melanie is a 2013 graduate of the S.I. Newhouse School of Public Communications at Syracuse University and can be found on Twitter at @mdeziel.
When you study journalism, you're taught to avoid conflicts of interest — real or perceived — at all costs. You don't cover beats that you have a personal stake in, and you avoid covering organizations you or your family members are affiliated with.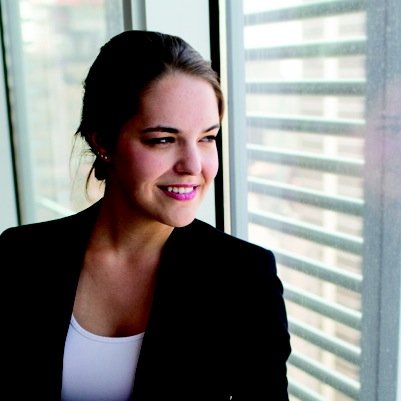 Many news organizations go so far as to have policies against journalists signing petitions or joining demonstrations, and some journalists even choose to abstain from registering for a political party or voting. Objectivity is the key.
But brand journalism is different. By definition, your directives come from an employer or client with built-in goals, interests and limitations, and you often make strategic choices that you wouldn't make as an objective reporter. Your brand employer or client impacts the topics you cover (or don't), the sources you use (or won't), and the data you cite (or ignore). Your mission from the outset is to tell a specific story.
Where journalism is getting in the car and driving on the open road in search of a story, brand journalism is setting out on a road trip with a predetermined route and destination. For some, this makes it more limiting and less fulfilling, and many former journalists or j-school-trained content strategists grapple with this change in mission.
I know I did, at first. I wondered if I had "sold out," or if the work I did on behalf of brands could ever have the kind of impact that the editorial work I loved could.
I questioned whether my branded work could be included in my "clips" and whether I'd ever be taken seriously if I decided to go back to editorial work. I was nervous to share my new role with journalistic colleagues and mentors, for fear they'd see this work as "less than" the editorial work we'd all been trained to do.
But there is value in the work that brand journalists do, and I've come to take pride in my role. The reality is that native advertising and branded content are a growing source of revenue for the publishers we all know and respect, and brand journalists can play a key role in helping keep those publishers alive. We fund the work that our newsroom colleagues create and ensure the ongoing solvency of quality journalism. And, funds aside, we're all better off having trained journalists at the helm of brand storytelling; the quality of that content is better for it.
But that doesn't mean there aren't challenges in making that transition. However quickly you come to terms with the philosophical differences, there are also large differences in process.
The key challenge for most journalists exploring brand work is the number of stakeholders they are now accountable to. A newsroom reporter might have an editor's preferences to appeal to, but brand journalists face a more complex reality. The phrase "too many cooks in the kitchen" has never applied to anything more than it applies to branded content creation.
In addition to an internal editor or editorial director, a brand journalist must also navigate the interests of the marketing team as they plan a larger program, as well as a sales team trying to appeal to the client. Product and development teams are quick to weigh in on technological limitations, and there's always a finance team enforcing budgetary realities. There's also the media agency, who speaks to the client's strategy during production, and a creative agency, who wants to ensure branding, voice and imagery are consistent with other advertising initiatives. Layer in the sometimes inconsistent feedback that comes directly from the client in the later stages of content development, and you've got a recipe for constant revisions, negotiations and repositionings that can make production of a single piece of content unfold over weeks, if not months.
For some writers, this may seem like an obstacle to creating good work. And it definitely can be. But I've come to see the value in it, and were I to transition back to editorial reporting, I think I might be better off because of my detour into the branded content world.
Working on behalf of brands has taught me how to truly separate my personal opinions from the work I create and how to shift my writing to accommodate different voices, styles, tones, formats and audiences. Working in this hyper-collaborative environment has made me more flexible, more open to feedback and revisions, and more sure than ever that there's more than one way to tell a story.
But perhaps most important, this experience has made me more intentional about my creative choices and has taught me how to explain those choices more eloquently and clearly, helping me to educate others and prove the value of quality storytelling. And isn't that what journalism is ultimately about?