Recruiting More Women Engineers Means Getting Girls More Involved in STEM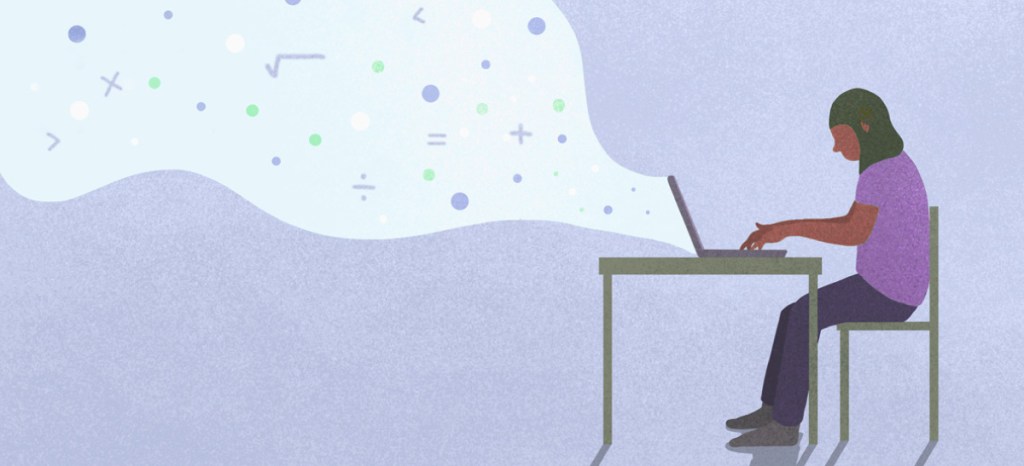 The classes girls select early in school can affect their career trajectory years down the road.
During more than a decade guiding thousands of girls toward science, technology, engineering, and math careers, Tamara Hudgins has seen the influence of early education on young students. Hudgins works as the executive director at Girlstart, an organization based out of Austin, Texas, that works to empower girls in STEM through after-school programs and camps. She found that those who enrolled in preparatory math and science courses in middle school were able to take on advanced STEM classes sooner, propelling their STEM education in college and opening related career paths.
But it wasn't until Hudgins enrolled her daughter in seventh grade that she learned firsthand how difficult it can be to understand the effect courses taken in middle school can have on a student's STEM career potential.
"I was presented with these two columns, and I was like: 'Wait, wait, wait. This is the fork in the road. It's happening to me,'" she said. "It was not at all obvious what the outcome of the choices that were going to be made were."
Getting girls enrolled in STEM classes early is the key to boosting their presence in computer science and other STEM fields where women are underrepresented. But female students sometimes have different motivations than their male counterparts for pursuing STEM experiences.
Brief History of Women in STEM
Women were some of the first computer programmers and have historically played important roles in STEM breakthroughs, though they're underrepresented in computer science fields today.
1840s
Ada Lovelace, the British poet Lord Byron's daughter, is largely credited with being the first computer programmer. She published an algorithm used by the first modern computer.
1920s
Mary Clem ran Iowa State College's computing lab as a "human computer."
1938
Gertrude Blanch became technical director of New York City's Mathematical Tables Project, a group of human computers within the Works Progress Administration, which aimed to create jobs during the Great Depression.
1944
The Harvard Mark 1 was completed. Rear Admiral Grace Hopper was one of the first programmers for the room-sized computer, which operated through 1959.
1946
Six women — Kay McNulty, Betty Jennings, Betty Snyder, Marlyn Wescoff, Fran Bilas and Ruth Lichterman — programmed the first digital computer, the Electronic Numerical Integrator and Computer (ENIAC).
1961
Dana Ulery became the first woman engineer at the NASA Jet Propulsion Laboratory.
1969
Margaret Hamilton led the team at the MIT Instrumentation Laboratory that developed the software to guide Neil Armstrong and Buzz Aldrin's moon landing.
1970s-80s
Carol Shaw was among the first professional female video game designers. She created games for Atari, including 3-D "Tic-Tac-Toe" and "River Raid."
1985
Radia Perlman wrote the algorithm behind Spanning-Tree Protocol (STP), which helped lay the foundation for traffic patterns on the internet.
1999
Marissa Mayer joined Google, becoming the tech behomoth's first female engineer. She went on to become president and CEO of Yahoo in 2012, left the post in 2017 and later founded Lumi Labs.
2005
Ruchi Sanghvi became Facebook's first female engineer.
2006
Frances Allen became the first woman to receive the A. M. Turing Award from the Association for Computing Machinery.
2008
Barbara Liskov receives the A.M. Turing Award for contributions to practical and theoretical foundations of programming language and system design and is named an Institute Professor at Massachusetts Institute of Technology.
Virginia Ginni Rometty becomes chairman, president and CEO of IBM — the first woman to lead the company. She started at IBM as an engineer in 1981.
Career Opportunities in STEM and Computing
Students who took STEM classes in high school were more likely to pursue STEM degrees in college, according to a 2018 report by the National Science Foundation (NSF). While female and male students had similar achievements in high-level math and science courses, more male students participated in computer science and engineering classes. Among students who took the Advanced Placement computer science test in 2016, 77% were male.
"STEM course-taking in high school is predictive of earning a STEM degree in postsecondary education, with students who take more advanced mathematics and science in high school more likely to complete college with a STEM degree," the report said.
Demand for computing professionals in the United States is expected to strengthen in the next decade, and the jobs pay above average. From 2019 through 2029, computer and information technology jobs are expected to grow 11 percent, according to the Bureau of Labor Statistics. In May 2019, the median annual pay for computer and IT jobs was $88,240—more than double the national median wage for all jobs, the BLS reported.
Women held 29 percent of science and engineering occupations in 2017, the 2020 update to the NSF report found. That's compared with 26 percent in 2003. The report found that the number of women increased in all science and engineering occupations over that time.
Though the number of women in computing careers has grown since the 1990s, the ratio of women in the field has dropped as a disproportionate amount of men have entered the field.
Incorporating more women in STEM careers could lead to more productivity and innovation.
"Women's experiences — along with men's experiences — should inform and guide the direction of engineering and technical innovation," a 2015 report from the American Association of University Women said. "We simply can't afford to ignore the perspectives of half the population in future engineering and technical designs."
But Hudgins said there are structural barriers that make it difficult for women to remain in STEM jobs, despite a growing pipeline of girls on track to enter those careers.
"It's not the getting into [STEM careers]; I think it's the staying in them," she said. "We can get girls to get excited about getting an engineering degree but if the environment is hostile … it becomes hard, and it's hard to stay in."
Syracuse University Professor Qinru Qiu acknowledged that engineering tends to be a male-dominated field, but she said the difficulties women face in STEM careers are no different than challenges in any other field.
"It's more difficult for a female to put as much time in as [a] male because of other things, like family," she said.
Still, she said, a more diverse workforce could help attract more women, including at the college level.
Getting Girls More Involved in STEM
Launching girls into STEM education and extracurricular learning at a young age can put them on the path to thrive in science, math and technology careers — the first step to retaining more women in the field. Parents, educators and other stakeholders can help spark girls' interest in computing and STEM work from a young age.
In general, it helps to present STEM as a way to solve problems. Appealing to girls' sense of altruism can make computer science/engineering/STEM activities more attractive to them.
"Educators — regardless of what level — should encourage girls to use their interests in technology to serve others because that's what is attractive to girls," Michelle Kavanaugh, acting executive director of the WNY STEM Hub, said. The WNY STEM Hub is a 501c3 organization that works with schools to "develop, nurture and maximize interest in STEM learning." The organization is based out of Buffalo, New York.
"Girls want to make a difference and they're more inclined to want to interact with others and help others," she added.
Avoiding associating words like "geek" and "nerd" in relation to STEM activities and groups can also be helpful; such terms don't encourage girls, Hudgins said.
And as with all students, showing girls a variety of options for careers in STEM and laying out a clear path for them to reach those positions can help clearly connect their school and extracurricular work to careers.
Parents and educators can also help influence girls to get and stay interested in computing and STEM work.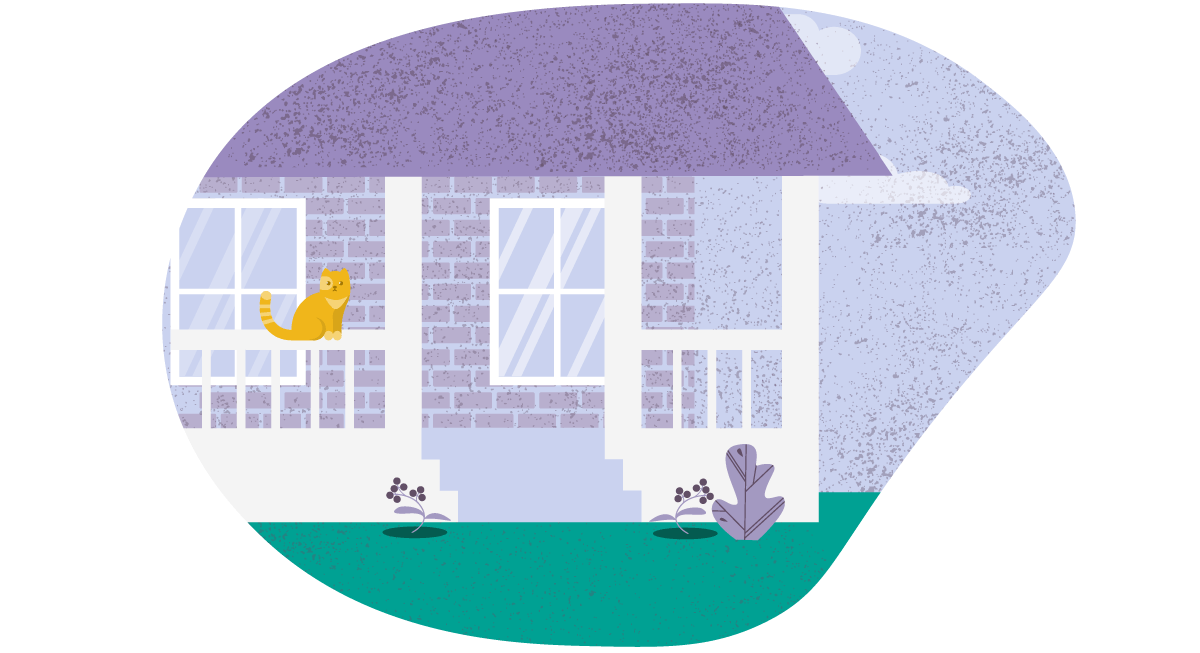 STEM TIPS FOR PARENTS

Get their friends involved.
Kavanaugh said that was one of the first lessons that emerged from the WNY STEM Hub's inaugural Girls Coding project. And a number of girls that have come through the WNY STEM Hub's programs have helped recruit other girls to the programs.
"With reaching girls, it's almost easier to do if you can reach a couple, reach out to their friends because they are more networked in a social sense and in wanting their friends to be part of the experiences they enjoy," Kavanaugh said.

Connect STEM to career interests.
Syracuse University professor Shikha Nangia hosts a 10-week computational research cohort each summer that includes high school and college students. Each course results in a peer-reviewed paper, and some of her students have gone on to pursue STEM careers.
"If we do a good job in training them and showing them the entire process, the people who are enthused about that like to stick around," Nangia said.
Other opportunities include:
Teach boys that girls are their equals.
Nangia has a son and a daughter, and she said she teaches them both that humans are equal. While it's important to build up girls, she said the next generation of male learners also needs to treat women as equals.

Learn something together.
When parents — particularly mothers — better understand what their daughters are learning, it demystifies their daughters' pursuits and positions mothers as role models for their girls.
The WNY STEM Hub launched a program this summer to involve the mothers of some students in programs, Kavanaugh said.
"We realized how very important it is to get the moms of the girls involved in the experience because they too have concerns, most of them, about the field and about their ability to deal with computer science," she said. "What the girls are doing is mystical to them, and in some cases — because we do deal with immigrant populations — we're also dealing with cultural misinformation about the use of technology."
STEM TIPS FOR EDUCATORS

Reach girls early.
Fourth grade is around the time where girls' confidence starts to waver, their sense of self efficacy begins to change and doubt creeps in, Hudgins said. A 2018 survey by YPulse found girls' confidence drops 30% between the ages of 8 and 14. That decline begins at a crucial time for coursework decision-making. In fifth grade students begin planning their middle school classes, which will determine the courses they're able to take in high school. Educators can place girls in coed groups so they'll learn to be assertive in realistic scenarios.

Show that STEM is everywhere.
Incorporate hands-on, inquiry-based STEM lessons that connect to the real world.
Prompt continuous learning.
Seek out free STEM education materials on the internet, and encourage students to pursue extracurricular STEM activities, such as after-school clubs, summer camps or community service activities that incorporate STEM learning.

Build networks.
Connect girls to female support networks and influencers, including mothers and working role models. Supportive male mentors are also helpful.
STEM Resources for Educators and Parents
Clubs and Organizations
Educators and parents alike can take advantage of numerous organizations that dedicate themselves to encouraging more women to enter STEM fields. Many of these organizations have programming catered to students, while others focus on addressing racial and income gaps in addition to the gender gap.
Scholarships
Engaging in STEM – University and Beyond
Connect with University and Professional Organizations
Connecting with an organization is a great way to stay engaged with the STEM community beyond education. These organizations are dedicated to furthering women participation in STEM careers:
Volunteer with STEM
Organizations are often searching for skilled professionals to help with their initiatives. Here are a few projects geared toward STEM education and literacy:
The Microsoft-sponsored TEALS programs pairs technical volunteers with teachers to help promote coding in schools. Volunteers are placed in classrooms and help teach computer science subjects to students and teachers. STEM professionals can apply to volunteer for the TEALS program on the Microsoft website.
Code for Fun combines creative skills with computer science education and looks for volunteers to help run their programs for students in grades K-12. They utilize tools and games like Minecraft, Scratch, and Roblox to help teach coding concepts. Volunteers don't need to have a coding background and can apply on the Coding for Fun website.
The Community Tech Network focuses on digital literacy and eliminating the digital divide. Their volunteers are known as Digital Coaches and they help individuals navigate the digital world by teaching a variety of skills on accessing telemedicine, connecting with family and friends, and accessing the news.
Citation for this content: Syracuse University's online master's in computer science.