What Can You Do With a Master's in Computer Science?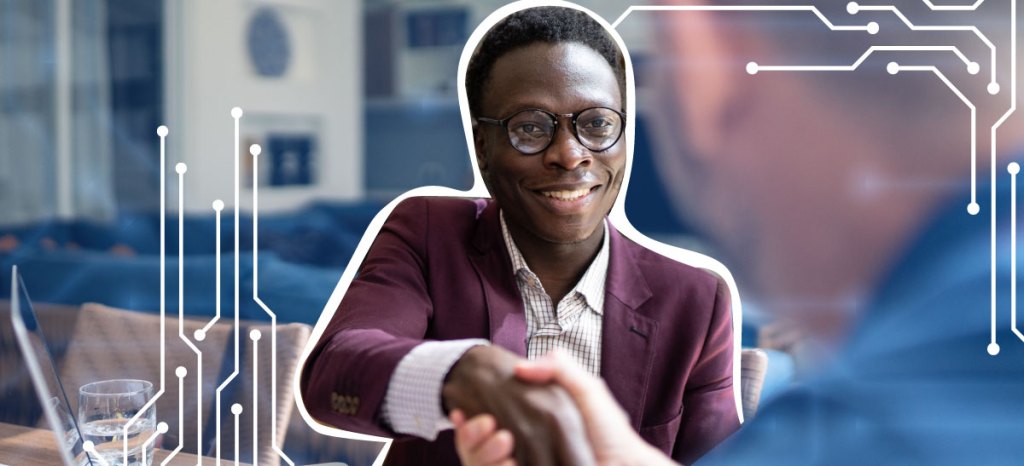 Computer science is a broad field of study, offering many career paths and avenues for specialization. While a bachelor's degree may be enough to get your foot in the door, a master's in computer science might help you break into more competitive niches. Whether you choose to focus on software development or security management, a master's degree is a recommended path for expanding your skill set and potentially improving upward career mobility.
Are Computer Science Jobs in Demand?
The American labor market is ever-changing, which is why the Bureau of Labor Statistics (BLS) updates its market forecasts every year, projecting 10 years ahead. From 2020 to 2030, computer science job opportunities are predicted to experience faster than average growth—providing recent graduates with a number of positions to choose from. Employment of computer and information research scientists is projected to grow 22 percent over the next decade, according to the BLS.
Common Career Paths With a Master's in Computer Science
Students pursuing degrees in computer science fields are faced with a number of different career paths. Compared to a bachelor's degree, a master's allows you to specialize in a particular niche, such as product design, software engineering, data mining, network security or breakthrough bioinformatics.
You may aspire to be an administrator, analyst, architect, chief technology officer, developer, manager or research scientist—working behind the scenes to solve complex problems, upgrade systems and improve daily living through technology. Whether you plan to attend classes in person or level up your education with an online program, a great first step is to explore the question: "What jobs are there with a master's in computer science?"
Software Developer
If you are researching how to become a software developer, you may notice that a number of jobs only require a bachelor's degree—but some software developers may have a master's in computer science, computer and information technology, engineering or a related area.
A software developer may:
Create computer applications.
Deploy and test software.
Fix software bugs.
Recommend tech improvements.
Write and implement code.
In 2021, the median software developer salary was $120,730, according to the BLS. When it comes to career outlook, the BLS predicts a 22 percent growth in employment of software developers, quality assurance analysts and testers—with 189,200 jobs added each year through 2030. Quality assurance testing, in particular, will be in high demand over the next decade.
Computer and Information Systems Manager
If your goal is to apply to computer and information systems manager positions like chief information officer (CIO), chief technology officer (CTO) or IT director, then a master's in computer science may be worth considering. However, a bachelor's degree may suffice for some computer and information systems manager jobs.
Responsibilities of a computer and information systems manager may include:
Analyzing software, hardware and security needs.
Directing the IT department's daily activities.
Exploring new technology costs and benefits.
Negotiating service agreements with vendors.
The median computer and information systems manager salary was $159,010 in 2021. The $95,220 to $208,000 range that the BLS notes is two to four times higher than the median wage across all occupations. The BLS indicates employment of computer and information systems managers is forecasted to grow 11 percent by 2030, adding 42,400 jobs per year as companies increasingly digitize their operations.
Web Developer
Web developers create and maintain websites, with some managing technical performance and others focusing on content or aesthetics. Many web developers are self-employed. Master's in computer science degree programs typically touch upon topics including design and analysis of algorithms, mobile application programming, architecture and object-oriented design—all of which are relevant to web development.
A web developer typically:
Creates and tests interfaces and navigation.
Determines which applications and designs best fit a website.
Meets with clients to discuss needs and design prototypes.
Monitors performance and website usability.
Writes code using programming languages.
The median web developer salary was $77,030 in 2021. Earning potential depends on employer, level of experience and more. The BLS forecasts 17,900 annual job openings through 2030, with fast 13 percent industry growth that keeps pace with rising demands for e-commerce.
Computer Network Architect
A computer network architect designs computer networks for digital communication and information sharing. Frequently, network architects work in data-intense industries like finance, insurance, education and telecommunications. A master's degree in business administration or computer science may prepare you for this line of work, equipping you with the fundamentals of the field.
Additional duties may include:
Analyzing traffic to forecast future needs.
Networking with system administrators and vendors.
Overseeing network security.
Performing equipment maintenance.
Planning creative network layouts.
The median computer network architect salary in 2021 was $120,520, which is substantially higher than the median for all computer jobs ($97,430) and the median for all occupations ($45,760). Despite a modest five percent industry growth projection, 11,000 computer network architect job openings are predicted each year through 2030. 
Information Security Manager
If you are a critical thinker who takes initiative, you may be interested in working as an information security manager. While there are a number of titles for this role, these professionals typically oversee security and manage a team of professionals.
Your job as an information security manager, information security analyst or cybersecurity specialist may entail:
Conducting security audits.
Determining personnel and training needs.
Developing security goals and communicating changes.
Investigating security threats and violations.
Managing data backup, software installations and hardware upgrades.
Information security manager salary varies from one industry to another. As of May 2021, the median salary for information security analysts was $102,600. The BLS projects 33 percent growth in employment of information security analysts from 2020 to 2030, with 16,300 annual job openings. The rise of cloud computing underscores the demand for this profession. Both a master's in computer science and a master's in cybersecurity include courses on cloud-based services and computer security.
Get Started
Once you have a bachelor's degree, you can continue your educational path at Syracuse University with a master's in computer science. The flexible curriculum consists of 15 credits of core courses and 15 credits of electives, so you can build a degree tailored to your unique interests and desired career path. Our online program prepares you for master's in computer science jobs in as few as 15 months, with coursework in advanced programming, artificial intelligence, computer architecture, security and more. With start dates in January, April, July and October, you can start planning your future in the exciting field of computer science right away.
Last updated May 2022.
Request Information About Syracuse University's Online Master's in Computer Science
Request more information on a Master's in Computer Science. Explore your options with immersive live courses and support from Syracuse University's world-class staff.
Request Information