MSW vs LCSW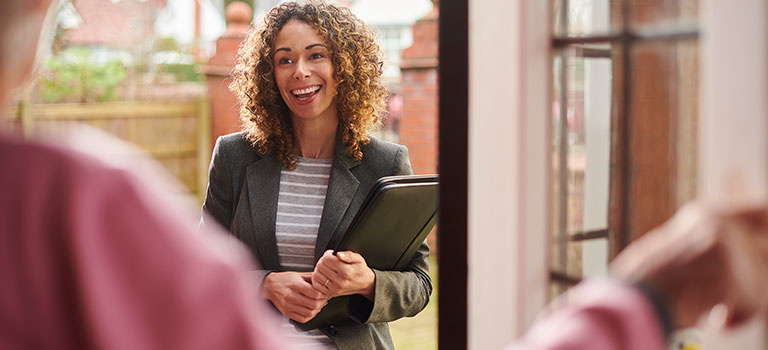 Are you ready to make a difference in the lives of others as a social worker but unsure about how to get there? When preparing for a career as a social worker, it may be helpful to take time to understand different social work titles and acronyms. Understanding the similarities and differences between an MSW and an LCSW may help you determine how to best move forward with your studies.
What is an MSW? An MSW, or Master of Social Work, is a two-year advanced degree offered on campus and online at many institutions. Earning your MSW from a school accredited by the Council on Social Work Education (CSWE) is a key step towards obtaining social work licensure and becoming an LCSW.
What is an LCSW? An LCSW is the title of a clinical social worker who has received a state-issued license that allows a social worker to perform counseling treatments in that particular state. While licensure requirements vary state-to-state, a master's degree or higher in social work and a certain number of hours of supervised experience is mandatory to become a LCSW. That being said, holding an MSW degree does not automatically qualify you for an LCSW—it is still necessary to take an LCSW licensure exam.
Here's a closer look at what you can do with an MSW degree, including information on how to become a licensed clinical social worker.
What Can You Do With an MSW?
What can you do with a master's in social work? After completing your MSW, you may want to look into how to become a clinical social worker. In addition to the option of pursuing licensure and becoming an LCSW, there are plenty of other social work careers that may interest you. This includes positions such as school social worker, child and family social worker, or healthcare social worker. In these roles, you may work in settings such as schools, academic institutions or private healthcare practices.
What does a social worker do? Some common job responsibilities include:
Determining the needs of individuals and communities.
Establishing client goals by evaluating each client's situation.
Helping clients cope with life changes like unemployment, divorce or illness.
Responding to mental health emergencies and other crisis situations.
Directing clients to community support resources, such as childcare, healthcare or food stamps services.
Carrying out followup meetings with clients to ensure that their living situation is improving.
Maintaining clear and concise records and case files.
If you're interested in earning an MSW degree but don't necessarily want to become a social worker, there are other career paths that may be a good fit for you. Some popular non-social work careers for graduates with an MSW include becoming a grassroots organizer, political lobbyist or social services entrepreneur.
What Can You Do With an LCSW?
The specific requirements for how to become an LCSW vary from state to state, but all states require at least a master's degree in social work, as well as a clinical licensing exam administered by the Association of Social Work Boards.
What does a clinical social worker do, and how does this role differ from other social work careers? The job responsibilities of a licensed clinical social worker are similar to other types of social workers, with the main difference being that LCSWs have more authority for directly diagnosing and treating clients with mental health issues.
Unlike other types of social workers, LCSWs often provide psychotherapy services to their clients when needed. LCSWs may develop treatment plans for their clients and work together with doctors and other healthcare professionals. Depending on their specialization, LCSWs may treat individuals, families or groups.
With these differences in mind, what are the benefits of becoming an LCSW as opposed to another type of social worker? Some students may be attracted to the position due to the increased demand for clinical social workers. As more and more people seek treatment for substance abuse and mental illness, employment for licensed clinical social workers is expected to grow. The U.S. Bureau of Labor Statistics (BLS) projects that employment of mental health and substance abuse social workers will grow much faster than the national average, increasing by 12 percent from 2020 to 2030.
Careers and Salaries
The desire to help individuals in need tends to be a main driver behind the decision to become a social worker, but knowing the social worker salary potential of different positions may help you decide where you want to focus your career goals. Keep in mind that several factors may influence the salary of social work professionals—including where you live, work experience, education and skill set.
Master's of Social Work Salary and Career Path
Earning a master's in social work may boost your earning potential over those who hold only a bachelor's degree in social work. Over time, gaining experience in the social work field may also help increase your earnings. Social workers tend to work in a variety of settings, including individual and family services, government agencies and healthcare facilities. The salaries of different positions that require an MSW vary widely, but in general, the BLS reports the median annual wage for social workers in 2020 was $51,760.
Licensed Clinical Social Worker Salary and Career Path
Before taking on the role of a licensed clinical social worker, you need to possess a master's of social work degree and have two years of supervised clinical experience. You'll also need to pass a clinical licensing exam.
As you gain additional experience, your earning potential may grow with you. Potential salaries may also vary depending on what field you specialize in and where you work. Certain specialities of social workers may have the potential to earn more than average. The BLS estimates that healthcare social workers earned a median annual salary of $57,630.
Learn more about the online Master of Social Work program at Syracuse University.