14 Must-Read Books for Aspiring Public Relations and Advertising Professionals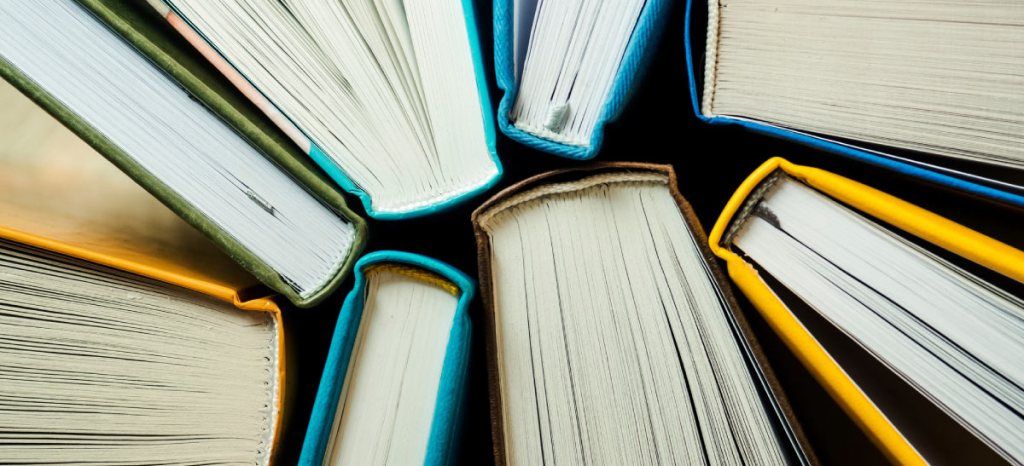 One of the best ways to become an expert in any field is to stay up to date on industry trends, standards and best practices. In the always-evolving world of public relations (PR) and advertising, reading the best books and articles and listening to podcasts by leaders in these business arenas gives you access to information that may help you gain an edge up on the competition.
Obtaining a related degree, such as a master's in communications, also provides aspiring PR and advertising professionals with relevant coursework, and mentoring and networking opportunities with faculty and through internships.
Below is a list of top books every aspiring public relations or advertising professional should have in their library. Whether you prefer to turn the pages of a book or swipe the screen on your device, these books can help you stay ahead of the curve.
What You'll Learn in Your M.S. in Communications
Communications@Syracuse offers the Newhouse School's world-renowned Master of Science in Communications program online. Explore academics to learn why top digital media leaders choose Newhouse.
Request information
How to Become a Public Relations Specialist
The role of a public relations specialist is to maintain and guide the public image of a client or employer, such as a corporation or a non-profit organization. PR experts use organic, earned and paid media to do their job. Excellent communication, writing and editing, brand marketing, crisis management, and social media skills are essential for a PR specialist.
The Importance of Public Relations Theory
A successful PR pro also understands that there are theories and practices behind a successful public relations campaign. These foundational concepts include reputation management, crisis communication, issues management and social responsibility. Topics in public relations theory may be taught in the classroom but can also be reinforced by top-rated books on public relations.
Best Public Relations Books for Your Reading List
The New Rules of Marketing and PR: How to Use Social Media, Online Video, Mobile Applications, Blogs, News Releases, and Viral Marketing to Reach Buyers Directly by David Meerman Scott
Now in its sixth edition, The New Rules of Marketing and PR provides communications professionals with a step-by-step guide to connect with consumers using the latest communications tools. The book is broken into three parts: how the web has changed the rules of marketing and PR; an introduction to new media channels; and an action plan that puts these tools to work. Even if you don't have time to read the full 400-page book, it's a great resource. Scott includes hundreds of URLs and Twitter handles in the footnotes, directing readers to even more information.

Social Media: Marketing Strategies for Rapid Growth Using Facebook, Twitter, Instagram, LinkedIn, Pinterest and YouTube by John Williams
Given changes in technology and the widespread growth of social media channels, many books written on the topic of social media are outdated even before they go to print. John Williams' book, however, focuses on the bigger picture: that social media is about connecting directly with the consumer. The bulk of this book covers demographics and audience engagement tactics for six major social media platforms.

The Art of Crisis Leadership: Save Time, Money, Customers and Ultimately, Your Career by Rob Weinhold
Business whiz and billionaire Warren Buffett once said, "It takes 20 years to build a reputation and five minutes to ruin it." Few people understand this better than crisis communications professionals, who are responsible for providing smart, strategic responses to any situation that comes their way. In The Art of Crisis Leadership, Weinhold details how to prepare for, navigate through and recover from crises using real-life examples.

Trust Me, I'm Lying: Confessions of a Media Manipulator by Ryan Holiday
While PR practitioners are responsible for many elements of communications, including shareholder communications, crisis management and social media, a large part of their job may entail pitching to the media. In the first half of the book, author and "media manipulator" Holiday explores the current media landscape and how it can be influenced, while the second half delves into the consequences of those actions. This book is a must-read for anyone who works with or for—or who consumes—the media.

Dear Chairman: Boardroom Battles and the Rise of Shareholder Activism by Jeff Gramm
In this best-selling book, Gramm looks at one of the most important communications stakeholders: shareholders. While shareholder activism is not a recent phenomenon, new communications tools and technologies are changing the rules of engagement. By analyzing eight shareholder letters, Gramm provides readers with a comprehensive view of how shareholders influence public companies.

Multimedia Storytelling for Digital Communicators in a Multiplatform World by Seth Gitner
As new media platforms and communications channels emerge, it's increasingly important for PR and journalism professionals to deliver clear and compelling messages. In Multimedia Storytelling, Newhouse Professor Gitner arms readers with the tools they need to deliver the best story, regardless of the platform. Whether you're an experienced video editor or an iPhone photographer, you will be better prepared to create a successful multimedia story after reading this book.

Spin Sucks: Communication and Reputation Management in the Digital Age by Gini Dietrich
From the author of one of the PR industry's most popular blogs, Spin Sucks, this book is anything but a sugarcoated discussion of modern reputation management. Learn how to be a more powerful storyteller and how to give a human voice to your organization by creating fresh content and messaging across a multitude of digital and traditional platforms. Dietrich shares her front-line advice with public relations professionals so that they can make use of the best in modern, effective, and ethical communications practices.

Cases in Public Relations Management (2nd Edition) by Patricia Swann
This book is designed for advanced public relations students, but it is also a great read for those considering new professional directions. Swann and her team provide many recent case studies based on current events that have both successful and unsuccessful outcomes. The book covers the role of PR in public and private controversies, issues involving ethics, corporate social responsibility, and more. It provides great food for thought for those who craft and interpret modern public communications.

#FuturePRoof: Edition Three: The NHS at 70 with Lessons for the Wider PR Community by Sarah Hall
#FuturePRoof offers a real-world guide to big issues facing today's communications professionals. How do PR practitioners keep high standards and maintain professionalism, while still embracing innovation and new ways of thinking? Hall encourages those in PR to do more than just embrace disruption—they should learn to create it as well. This latest installment in the series includes themes on: communication practices that help achieve desired organizational outcomes, securing and maintaining trust, using digital-first strategies, embracing technological innovation, and facilitating major change through PR strategies.

Diverse Voices: Profiles in Leadership by Barry Spector and Shelley Spector
Seeing a need for more discussion between PR professionals on the topic of diversity and inclusion within the field, the Public Relations Society of America (PRSA) and the Museum of Public Relations partnered to publish this book. It examines the unique challenges that multicultural communications professionals face. The Spectors include over 40 interviews with PR leaders from a wide array of agencies and corporations, and the conversations are both candid and revealing. The book explores the true impact of unconscious bias and more obvious forms of bigotry that PR professionals from marginalized groups face, and it also offers actionable advice on how stakeholders in the industry can work together to create a more inclusive profession.
How to Become an Advertising Executive
Advertising professionals work with agencies, marketing departments, newspapers and other media, start ups and social media companies to create an execute advertising campaigns for their clients. Advertising campaigns typically involve the promotional material and associated campaign for a project or product—think Sterling Cooper in Mad Men.
Some skills required of successful advertising professionals include the ability to communicate clearly and digital media marketing savvy, as well as brand marketing, creative thinking, writing, and social media skills.
Why Is Advertising Important?
The field of advertising is essential in helping organizations better communicate the who, what, where, when, why and how of their product to potential consumers. In order to develop and maintain advertising acumen, staying on top of the latest and best advertising books, news, podcasts and trends is critical.
Best Advertising Books for Your Library
This guest post is written by Gretchen Murphy and Margo Trott Collins. Murphy is a public relations professional interested in the intersection of technology and life sciences. Gretchen is a 2011 graduate of The S.I. Newhouse School of Public Communications at Syracuse University. She can be found on Twitter at @gretchenclare. Trott Collins is a full-time marketing and communications professional and freelance writer.
Citation for this content: Communications@Syracuse, Syracuse University's online master's in communications