Where's All the Women's Sports Coverage?
Sports are one of those powerhouse topics that always seem to draw a crowd. But when it comes to media coverage, does audience interest differ based on who's on the field? When you're talking about men's teams versus women's teams, even of the same sport, it turns out that there is a difference.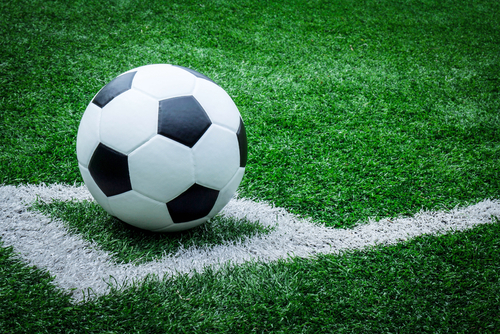 "There's generally less coverage of women's athletics," says Anne Osborne, a Newhouse Associate Professor of Communications who researches sport fandom and recently co-authored a book titled Female Fans of the NFL. The differences, in fact, are measurable. A recent study published inCommunications and Sports shows that in the last 25 years, there has been a decrease in the percentage of sports coverage devoted to women's athletics. "This is surprising given that there's so much of a conversation about [sports]," Osborne continues, "and yet we tend to see this disparity and it's as low as about 2 percent. It tends to fluctuate between 2-5% of sports coverage that is devoted to women's athletics, and that's decreased over the last 25 years."
Osborne is careful to point out that the decrease occurs in women's athletics in particular, not for athletics as a whole. "For most major sporting events like the World Cup or Olympics, there's wall-to-wall coverage, all sorts of promos on TV, internet advertisements that kick you to FOX Sports, and cross-promoting across channels. With the Women's World Cup we don't see that kind of thing."
Naming Conventions
Perhaps a hint is right in the name itself: the Women's World Cup. "Starting from naming practices," Osborne says, "you've got the 'World Cup' and then you've got the 'Women's World Cup'…you have the NBA and then you have the WNBA. What those naming practices tend to do is to legitimize sports as a male arena, something that men do and that men watch, and that men are interested in, and then there's this other thing that is 'less than,' which is women's sports."
What kind of coverage differences does this result in? For starters, there's the real-time feel of a major sports event that's inexplicably missing from the Women's World Cup. Osborne explains it in the context of the traditional World Cup: "If you think about the kind of coverage that we have across most major sports outlets—ESPN, Sports Illustrated, etc.—there are brackets on their websites, there are constant updates; if you Google search, the first result is real-time scores and who played recently. When you Google the Women's World Cup you don't get any sort of real-time update of who's playing or recent scores."
The Chicken and the Egg
But who is at fault here? Is it the journalists who write the stories, the papers and sites who pay for them or the audiences that clamor for a certain type of coverage?
"That's always the question," Osborne says. "It's the 'chicken and the egg.' What the broadcasters say is that they would cover it if there were larger audiences. Critics say that you create the audience by covering it, and if you build it they will come. I think it's a little of both because sports organizations and sports media know that they can create audiences by providing fan experiences, and those experiences go beyond just providing an event for people to watch."
What is it exactly that audiences want? Osborne is clear: "It's about creating a spectacle for people to watch. If you think about how the Olympics is broadcast, you've got the amazing opening ceremonies with all this pageantry. People tune in to see all of that. They tune in to see the awards ceremonies to watch the players talk about their experiences. They tune in to view the little vignettes and personalized stories about athletes."
These fan experiences, she says, are what set apart some sporting events from others. "You get to know the players and their personal stories. This is the fan experience, and it's meant to create an emotional bond between audiences and athletes."
Even when journalists are covering women's sports, Osborne points out, the coverage is different. "Women often are sexualized or objectified," she says. "Recently, the Canadian tennis player, Eugenie Bouchard, after an Australian Open win, was asked by a reporter to twirl around to show off her tennis skirt. You don't see men being asked to do that." Osborne further explains that "coverage often focuses on the personal lives of marquee players, who also happen to be hegemonically attractive, like Hope Solo and Alex Morgan. By and large, you don't see a lot of commentary happening, and when you do, it tends to skew towards objectification and sexualization of women athletes rather than focusing on their athletic abilities."
Get started with the online M.S. in Communications from the world-renowned Newhouse School. Learn how earning your degree can prepare you for a career in digital media.
Discover Communications@Syracuse | See Specializations | Get Information
Best in the World
So why does this matter? What's interesting about the Women's World Cup in particular is that most times when we talk about women's athletics, people are able to point to the games being slightly different, which ends up being translated as degrees of skill and the argument that women's sports are not as exciting and that's why there isn't an audience for it.
"What's remarkable about the US women's soccer team," Osborne points out, "is that they outperform and have outperformed the men's team for decades." With four gold medals, two World Cup titles and a 2nd-best-in-world ranking, the women's team has more than proven their worth. "These are elite athletes. Hope Solo might be the best goalie in the world, and Abby Wambach is arguably one of the best soccer players—male OR female." Wambach, in particular, has scored more goals in international play than any player of either gender.
With all of this, "the women's team should be able to attract an audience. They are playing at such an excellent level. But even with this enormous success, they're still falling victim to the lack of coverage."
Looking Ahead
Osborne believes fan experiences are key to coverage. "Certainly the audiences aren't as large for some events, like the Women's World Cup, as they are for other sporting events," she says, "But if broadcasters did a better job of creating fan experiences, they would attract larger audiences." The burden, then, rests with audiences, journalists, and broadcasters alike. In an 'if you build it, they will come' situation, the women's team needs both builders and crowds.