Academics
Academics
Academics
Online Communication Degrees Curriculum
Newhouse offers two online graduate programs—an M.S. in Communications and M.S. in Communications Management. Students learn from the same acclaimed faculty members who teach on campus and will graduate with the ability to innovate as the communications industry continues to evolve.
To learn more about courses and credit requirements, or to view sample course schedules, select your program of interest below:
Jump to:
Request Information
M.S. in Communications
With Newhouse's online master's in communications program, you will build both the digital communications skills to keep pace with today's tech-driven media landscape and the ability to think ahead—and innovate—as the industry continues to evolve.
Program Objectives
Our program is designed to accommodate you, whether you are just entering the field of communications, making a career change or looking to upgrade your skill set to stay relevant in a fast-evolving industry.
Download the online M.S. in Communications brochure to learn more about the online program.
Program Requirements
Newhouse's online M.S in Communications is a part-time, 33-credit program that can be completed in as few as 15 months. The online program includes five core courses that will equip you with a foundation in key communications theories and skillsets.
From there, you will select one of four specializations to help cultivate specialized expertise in your desired subject area. To complete the program, you will attend two immersions and complete a capstone that tasks you with applying your skills in hands-on, real-life situations.
Core Courses
Use case studies to evaluate and analyze the use and impact of digital communications technologies. Explore issues of digital media culture, Internet governance, ethics and diversity.
Write, design and produce short fiction and nonfiction stories using digital media techniques. Work on strong image construction, sequencing and continuity, and understand how they are important to the effective delivery of information.
Examine the strategic use of digital and social media platforms and tools for professional communication purposes. Gain hands-on experience.
Study critical issues in media law—including libel, privacy, fair trial/free press and obscenity.
This course covers theories of excellence in public relations by looking at PR models, organizational culture and diversity and ethics in the field. A brief overview of communication theory is included. Theories form the foundation or professional practice.
Areas of Specialization
Our four-course concentrations allow you to cultivate deeper expertise in a specific area of communications and better understand its larger role within the industry.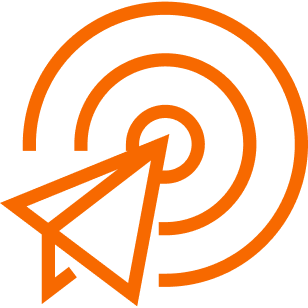 Strategic Communications
Craft compelling messages and engage diverse audiences with effective strategies used in public relations and advertising.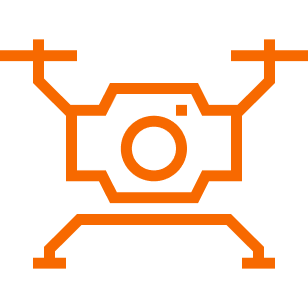 Journalism Innovation
Write and produce stories for web-based media outlets and explore the latest in digital media platforms.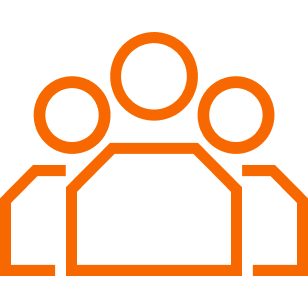 Media Management
Explore innovative ways to leverage new media tools like data analysis and market research while learning to lead diverse teams in a variety of fields. Explore our media management specialization.
Immersions
Though all courses are delivered online, the curriculum includes two weekend-long excursions—one to the Syracuse University campus in New York and the second to domestic and international cities chosen with each cohort—so you have the opportunity to network with peers and meet industry leaders in person.
These excursions include talks, case studies, workshops and tours of major companies in the area. Learn more about immersions.
Capstone
You will finish the program with an independent project focused on digital communications innovation within your specialized area. You will identify a key issue within your industry and develop an innovative approach that adds value for stakeholders. Learn more about the capstone.
Jump to:
Request Information
M.S. in Communications Management
With Newhouse's online master's in communications management program, you will blend communications and business expertise to form a well-rounded background that enhances your decision-making and leadership skills.
Program Objectives
Our program is designed for experienced communications professionals who want to learn to effectively manage communications strategy for their organization and be at the forefront of emerging trends and technologies.
Program Requirements
This part-time, 36-credit program can be completed in as few as 18 months. The online program includes four core courses that will successfully equip you to compete for leadership roles at the world's leading companies.

From there, you will complete six specialized courses, attend two immersions and complete a capstone.
Core Courses
This course introduces students to strategic communications theories applicable to professional practice and orients them to effective strategies that are required in an increasingly digital and social media–driven working environment.
Students have the option to pick a research course that will teach them to apply critical thinking skills when using research and analytical tools and solve strategic communications challenges.
This course provides students with a deeper understanding of the theory, concepts, principles and practices needed to prepare and interpret financial statements.
Finance for Non-Financial Managers (3 Credits)
This course equips communications leaders with the ability to understand and interpret financial information in order to better understand the health of their company, make better decisions for their organization, and advance their career.
Specialized Courses
Multimedia Storytelling
Social Media for Communicators
Diversity, Inclusion and Leadership in Communications
Media Law
Marketing Management
Strategic Management