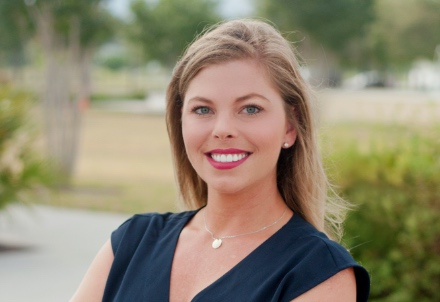 Kirby Hood
Applied Data Science Program, Class of 2019
Senior Enterprise Data Scientist
Tell us a little bit about yourself and your professional background.
"Growing up I was never the top of my class, or excelled at math. I flourished more in the field of humanities. I originally started my undergraduate career as a classical voice major at Coastal Carolina University, but started to explore other options and found other passions. Upon completion of my years at CCU, I graduated with a BA in interdisciplinary studies with a focus on business, history and education. I started with Sinclair in 2014 and could not be happier with the company. I have been able to learn about the broadcast industry, apply the skills I've learned in the field and through Syracuse University's online program, and advance my data science career."
What inspired you to pursue your Master's in Applied Data Science online from Syracuse University?
"I chose to pursue my master's online from Syracuse University because of the ease of balancing work and school. I was able to work full time and complete the required coursework. I chose Syracuse because the program was ranked very highly. I felt that Syracuse fit with my values and would open wonderful new opportunities."
How has earning your master's helped you achieve your career goals?
"Pursuing my master's has allowed me to explore a new passion for data that I never thought I had. Upon completion of the program, opportunities have presented themselves that I never dreamed were possible. I have been able to talk through business problems in a new way, and present the data behind the analysis to help stakeholders drive business decisions. It has also allowed me to advance within my career and take on new responsibilities to help drive change."
What has been your favorite class and why?
"There were several classes that I really enjoyed that helped to further my understanding, and the professors were amazing, too. Statistical Methods gave me a deeper understanding of how to write and interpret the findings. Big Data Analytics taught us how to use different tools such as TensorFlow for image recognition and machine learning. Information Policy also helps to better understand how policies are created and the ability to analyze them. It is important to understand because we are living in an ever-changing society where data is more precious than ever."
In a male-dominated industry, what is it like to be a woman working in technology? Do you often feel like one of the only women in the room? How has that impacted your work, if at all?
"Being a woman in a male-dominated industry is a very rewarding challenge. You have the ability to break the mold, think even further outside the box and be true to yourself. It is very empowering to have the ability to have influence over business decisions driven by data no matter the gender. I have found that our male counterparts are very receptive to our ideas and analysis. As with any field, respect is never given, it is earned, no matter the gender."
What advice would you give to a woman considering a career in the tech industry? What do you wish you had known?
"The best advice that I would give a woman considering a career in a STEM field would be to take the leap and do it! Do not look back! It will be one of the best decisions you will ever make. Together we can facilitate change and solve the world's problems with data."
How did enrolling in an online program impact your professional and personal life? Was there anything about taking an online program that surprised you?
"The online program allowed me to apply what I was learning in class right away to projects I was working on. It was a wonderful opportunity for professional growth as well as personal. It taught me more about being dedicated to the field of data science and how to approach business problems with more data-driven decisions."
Did you consider taking a boot camp or alternate credential instead of a master's degree program? If so, why did you pick a master's program?
"I looked at different certifications and boot camps, and realized that a master's degree would show that I had the dedication and determination to complete a degree in a specialized field."
Additionally, we know that there are many other online master's programs, many of which have cheaper tuition. Why did you choose Syracuse University's iSchool over alternative options?
"I saw the program through the iSchool as a challenge that I was ready to accept. Once I applied and my admissions counselor called with the news that I was accepted, it was a whirlwind. Even though the program is more expensive than other universities, the network of opportunities that followed were completely worth every penny."
What was your experience like with your classmates and professors? Are there any faculty members in particular that significantly impacted your experience in the online program? Any favorite classes?
"The experiences with my colleagues and professors were nothing short of amazing. I am closer to my cohort in my master's than I was during my undergrad. We keep in touch to this day and are able to bounce ideas off one another. The professors are available to walk through problems that might arise as well as guide you through the program."
Meet other students in our online programs