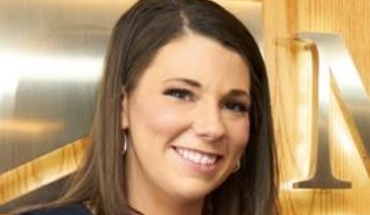 Chelsea Boozer
Government Affairs Manager at Central Arkansas Water
Flexible, community-oriented program
Chelsea appreciated the ample opportunities she had to connect with faculty and peers — virtually and in person.
"I did a lot of research when I was looking for universities, and I really wanted one where it wasn't just studying online at my own pace, [but] where you really got a connection with the faculty and with the students, and so the EMPA program at the Maxwell School offered live classes each week as well as on-campus immersions and that was really important to me."
Bringing diverse experiences to the classroom
Sharing spaces with peers — from different backgrounds and with different professional experiences — contributed to Chelsea's personal and professional growth.
"You're going to class with people at all levels of their careers (e.g. mayors of small towns, CFOs in [the private sector], all of this experience that you gain from the live class discussions, and that was [invaluable]…what I learned from my peers and from their leadership experiences…"
Inspired by fresh perspectives. Unified by shared goals.
Chelsea valued hearing different perspectives from her peers, while working with them toward common goals throughout the program.
"Throughout all the class there was a unifying theme of equality and collaboration… that no matter our differences, our viewpoints and background experiences, when we come together and share those in a meaningful way, that we can solve a lot of problems, and a lot of growth can happen."