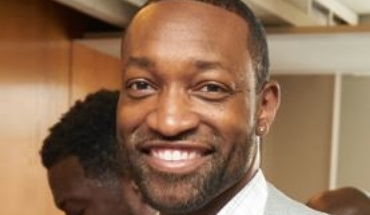 Pierre Edwards
Change Movement Lead at Equifax
Opening previously closed doors
The online EMPA program helped Pierre consider returning to a sector he had once left. This time, he would have more career opportunities to explore.
"Currently I'm in the private sector, but I've also always thought about what life would look like in the public sector for me. Initially a few years ago I was a public school teacher, so I left the public sector and came into the private sector. But now with all the knowledge and skills I've gained here at Maxwell, I'm actually looking for possibly another opportunity in the public sector, maybe in the mayor's office or working in public/private partnership, or even in the non-profit sector… I have not ruled any of those things out. The horizon has really been broadened by my experience here at Maxwell."
Positive career outcomes
Pierre credits the online Executive MPA program for teaching him concepts that helped him earn a promotion at work.
"The impact that the program has had on my career has been fantastic. When I think about everything that I've learned here in the program, including such concepts as budgeting, collaborative governance, public administration and democracy, all of these things, while they sound very different…, they have so much to offer, so much that you can use in your everyday work. I've used these so much that I've gotten a promotion at work, and people often look to me for advice, insight and information…"