What Can We Learn From Libraries That Use Design Thinking?

Libraries and librarians have long used design thinking to address problems in a broad range of areas. Rachel Ivy Clarke, Ph.D., assistant professor at the Syracuse University School of Information Studies and for the online Master of Science in Library and Information Science program, explores libraries' histories of using design thinking in her book, Design Thinking, due out in late 2019 from the American Library Association.
Clarke says that design thinking seeks solutions to problems that don't have a scientific answer. It's a process that's iterative and instinctual—one that can start over and over again to arrive at an unexpected result.
What Is Design Thinking?
Design thinking solves a problem in a very human-focused way, Clarke said. Mathematical and scientific methods cannot answer every problem, especially those that are difficult to describe or define. Some people might refer to them as "wicked problems," a phrase first used by design theorists Horst Rittel and Melvin Webber in a 1973 Policy Sciences article. Wicked problems are complex, incomplete, changing and/or even contradictory at times, Clarke said, adding that these problems are only solvable using the design thinking process.
"The design part brings that creative mindset: looking more holistically and more empathetically at a problem," Clarke said. "The approach is really to understand that it's just as important to figure out what the problem actually is in order to solve it."
Using the design thinking process, public libraries have expanded services to address some of these "wicked problems." For example:
When someone realized they needed a system to keep inventory and locate material in a library, design thinking was used to solve a unique problem to libraries. As libraries developed into larger and more complex institutions, the need for problem-solving increased. Stakeholders had more needs. And those stakeholders included patrons, staff and the organization in which the library is housed (e.g., an academic library is affiliated with a university, a public library with a city or other municipality).
Even beyond a diverse group of patrons, librarians need to consider all members of their community, Clarke said. "I always like to encourage people in libraries to think about the non-library users as well—the people who have never come to the library, and why."
The Design Thinking Process
Clarke identified five stages when it comes to design thinking and noted that the process requires teamwork. Different people may offer ideas at the various stages, which is helpful in design thinking.
1. EMPATHETIC DISCOVERY:
Do the background research. Put yourself in the shoes of the people experiencing the problem.

2. PROBLEM DEFINITION:
With others, use the research to identify the problem and the affected stakeholders.

3. IDEA GENERATION:
Work as a team to solve the problem. Solicit many possible solutions and review how feasible they are.

4. CREATION:
Begin to prototype solutions that seem more likely to solve the problem—but don't get too invested in them.

5. EVALUATION:
Get early feedback on whether the prototypes have solved the problem. Do this before investing too much time or money.
Wicked Problems, Designed Solutions
Solving Problems in the Past
In her doctoral dissertation at the University of Washington, "It's Not Rocket Library Science: Design Epistemology and American Librarianship" (PDF, 6.9MB), Clarke examined three major innovations in history that were implemented by librarians using design thinking:
"POOLE'S INDEX TO PERIODICAL LITERATURE"(EST. 1848)
WICKED PROBLEM:
Members of a debating club at Yale University needed to find articles in periodicals by subject.
DESIGN PROCESS TO SOLUTION:
William F. Poole was an assistant librarian at a debating club at Yale when, in late 1847 or early 1848, he created a handwritten subject index to all the periodicals held by the club. This project evolved into periodically published indexes and eventually became a digitized database called 19th Century Masterfile, owned by Paratext LLC.
THE WASHINGTON COUNTY (MARYLAND) FREE LIBRARY BOOK WAGON (EST. 1909)
WICKED PROBLEM:
Washington County Free Library needed to loan books to its residents in rural areas.
DESIGN PROCESS TO SOLUTION:
Librarian Mary Lemist Titcomb implemented a network of book deposit stations throughout the county, and this evolved into more frequent and direct delivery of books and a book wagon, which helped with public relations. Today, bookmobiles are used by many library systems.
THE EXTENSIBLE CATALOG (XC) PROJECT (EST. 2006)
WICKED PROBLEM:
Librarians needed a tool to make access to various traditional and digital resources easy for users at any level.
DESIGN PROCESS TO SOLUTION:
Two University of Rochester library staffers, Jennifer Bowen and David Lindahl, started work on an open-source library catalog interface or software that connected library users to content in a more user-friendly way.
Solving Problems in the Present
Here are more recent examples of libraries using the design thinking process to address more specific community needs:
TEENS AND "TOUGH TOPICS"
WICKED PROBLEM:
While teen self-help books had strong circulation, librarians were not getting queries about books or other content in this sensitive subject matter area.
DESIGN PROCESS TO SOLUTION:
Sacramento Public Library staffer Justin Azevedo put himself in a teen's shoes and came up with the idea to create "tough topics" bookmarks for teens who were too embarrassed to ask aloud or create a browser history about sensitive topics. In her upcoming book, Clarke notes that some libraries expanded on Azevedo's idea to create posters and provide ways to provide additional privacy to the checkout process.
A NON-ENGLISH-SPEAKING PATRON'S NEEDS
WICKED PROBLEM:
How to better serve patrons who are interested in learning English.
DESIGN PROCESS TO SOLUTION:
The Chicago Public Library team working in the Literature and Language department wanted to better assist patrons interested in learning English. To understand what navigating a library might be like for a non–English-speaking person, the team went to a local Korean grocery store and had to find items on a shopping list written in Korean. Based on what they learned from what Clarke describes in her book as an "immersive empathetic experience," they reorganized the English Language Learners section and added signs in the languages of their patrons.
PUBLIC HEALTH INITIATIVES
WICKED PROBLEM:
How to address and improve community health.
Can Anyone Be Trained to Use Design Thinking?
Clarke proposes that design thinking become a more integral part of library training. To do that, she describes three specific changes to develop design thinking instincts, and they may be applied in any field: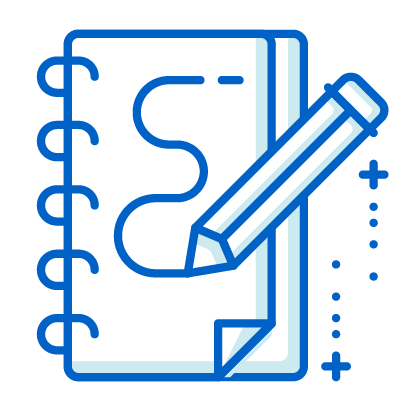 Reframe the field through education and discourse.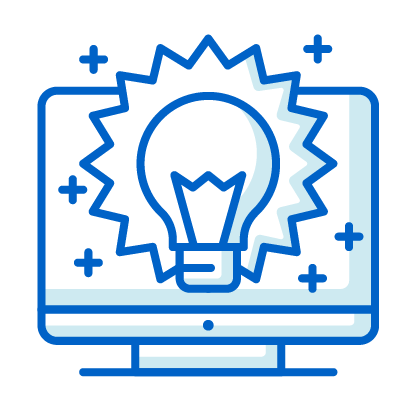 Shift to design-based research.
Include studio-based education and critique skills.
Children can also get acquainted with design thinking at a young age.
"Kids working with play dough are starting to sort of test those muscles," Clarke said. "They're starting to engage with some of the underlying theories or principles in design."
She said children like play dough because they're creating something impermanent and reacting to design thinking instincts.
"Your horse's head is a little too big, so you take some off; now it's too small, you put some back on, and you're like yeah, I'm done with horses—smoosh," she said. "Now, I'm going to make a sea urchin."
Even though creating with play dough is not the same as learning the phases of design thinking, it's "contributing to some of the underlying philosophies that go with that design mindset," Clarke said. "[Children learn] the idea of starting over or trying again, the quick sketching and notion that nothing is permanent."
Citation for this content: Syracuse University's online Master of Science in Library and Information Science program