With Viewership and Revenue Booming, Esports Set to Compete with Traditional Sports
When kids talk about Tyler "Ninja" Blevins and his gaming streams on Twitch, they speak of him as if he were LeBron James or Tom Brady. They analyze the 26-year-old's every move in the battle royale game "Fortnite." They quote his kill ratios and stats. They emulate his tactics and moves as they dream of becoming competitive gamers.
Technology consulting firm Activate estimates more than 250 million people watch esports, sometimes known as electronic sports or professional gaming, and most of them also play. His viewers propelled Blevins to the cover of ESPN The Magazine, which branded him gaming's first "crossover star." He averages more than 72,000 viewers during competitions, has access to more than 12 million followers, and nets about $300,000 a month in streaming revenue.
Blevins is one among many gaming superstars—and that elite group is about to get bigger. By 2020, Activate suggests that 70 million people will watch a single esports final, which is higher than the viewership for U.S. professional baseball, soccer, and hockey finals. By that time, consumers will watch 3 billion hours of esports, which accounts for 10 percent of all sports viewing.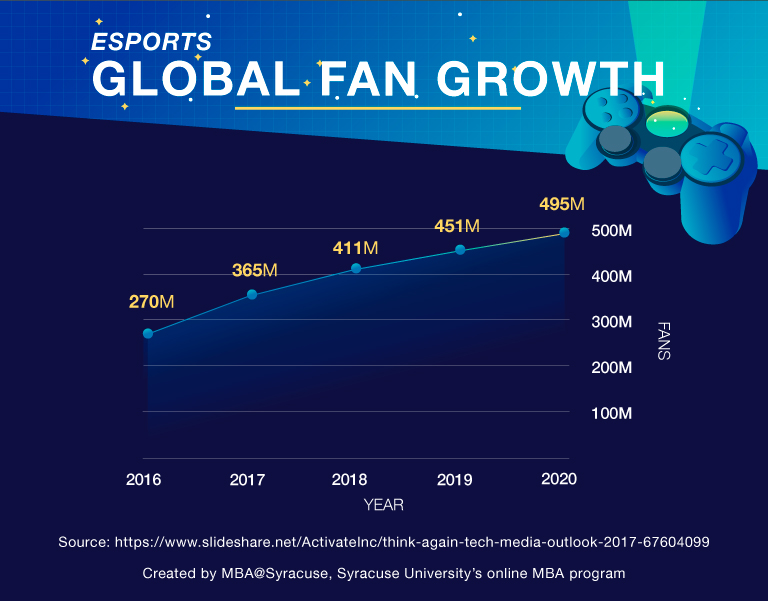 Activate projects that in the United States esports will have more viewers than every professional sports league but the NFL by 2021. They project that there will be 84 million viewers of esports, higher than the 79 million MLB viewers or the 63 million NBA viewers. This is still dwarfed by the 141 million NFL viewers. Go to a tabular version of esports viewers in the United States at the bottom of the page.
Though the popularity and pay of gamers like Blevins is rare and the industry is still new, "everyone has to take note of how fast it's growing," said Eunkyu Lee, professor of marketing and associate dean for global initiatives at the Martin J. Whitman School of Management at Syracuse University.
Unlike football or cricket, esports is not rooted in any region or culture, so it has a more global appeal, Lee said. "In today's world, being able to reach … billions of eyeballs is very important for building the product's commercial value."
Streamers and Viewers
Leading the pack in reaching those billions of viewers is Twitch, the Amazon-owned streaming service that calls itself "the world's leading social video platform and community for gamers." Whereas most video platforms, such as YouTube, focus on content creators uploading videos for people to watch, Twitch was built with live streaming in mind. Viewers can interact with the streamer in real time.
Amazon bought Twitch for nearly $1 billion in 2014, as reported by The Wall Street Journal. At the time, it was one of the largest acquisitions for the tech and e-commerce giant. And it was a good bet: In September 2015, Twitch was averaging just under 600,000 concurrent viewers on the platform. Three years later, unofficial Twitch statistics and analytics site SullyGnome.com says the number of Twitch viewers is close to 1.2 million.
"Twitch has done a lot over the years to become so widely popular," said Ali Moiz, CEO of Streamlabs, which operates a streaming application to help professional streamers on the platform. Moiz attributes Twitch's annual conference, TwitchCon, with helping "bolster the popularity of the platform." He also points to the immediacy of the platform as one of its greatest appeals.
"They've found a really unique way to facilitate real-time reactions between the audience and the creator," he said. "No other platform has done this quite as well. It's exciting for people to donate to their favorite Twitch streamer and hear them call you out live on stream in front of thousands of people. That kind of interaction is addicting."
It's big business for everyone involved. Moiz approximates the size of the streaming industry, which includes esports and other streams, at $10.1 billion in 2018 and predicts it'll reach $13.1 billion in 2019. Streamers compete with one another for advertisers and subscribers, the latter of which fund their streams with donations and tips. Moiz's estimates put it on par with Netflix, which reported over $11 billion in revenue in 2017 on its Q4 2017 earnings call.
Esports Finding Its Audience
Game developers and esports broadcasters are contending with marketers of "traditional" sports for the same coveted demographic, ages 18 to 34—an audience that makes up 73 percent of viewers of esports (PDF, 7.8 MB), as estimated by consumer marketing research firm Global Web Index.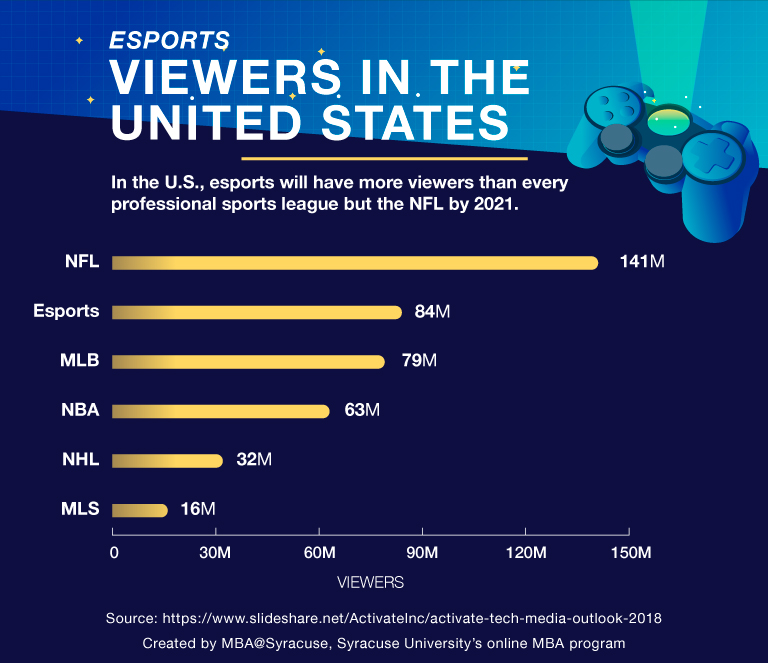 They have a global market that is growing quickly. Activate estimates that there were 270 million global fans of esports in 2016, and projects that number to grow to 495 million in 2020. Go to a tabular version of esports global fan growth at the bottom of the page.
To go after this age group, game developers are borrowing tactics from the sports industry. They're establishing competitive leagues, like the Blizzard-owned Overwatch league, that people can root for. In July, ESPN reported that Disney signed a deal with Blizzard to bring the league to ESPN and ABC.
Other developers are investing big prize money into flagship competitions such as The International, an annual esports tournament for Valve Corporation's "Dota 2." In 2018, the purse for The International was $25.5 million. In comparison, the largest purse on the PGA Tour in 2018 was the U.S. Open's $12 million prize.
Esports has been mentioned as a possible Olympic sport and was included as a demonstration event at the 2018 Asian Games, which previously "served as a door for judo and taekwondo to become Olympic sports," said Lee.
Speaking at the Asian Games, International Olympic Committee President Thomas Bach said esports is too violent to be an Olympic event.
"If you have e-games where it's about killing somebody, this cannot be brought into line with our Olympic values," Bach said.
Nevertheless, Lee said that even the discussion about including esports in global sports competitions means that "few now have doubts about the long-term staying power of esports in mainstream culture."
While Lee sees esports as a competitive threat to traditional sports leagues, he also said esports could complement traditional sports. Last year, the NBA announced it would be the first professional sports league to form an esports partnership: the NBA 2K League with Take-Two Interactive Software, publisher of the NBA 2K series. The NBA 2K League will go into its second season with four more teams.
By 2020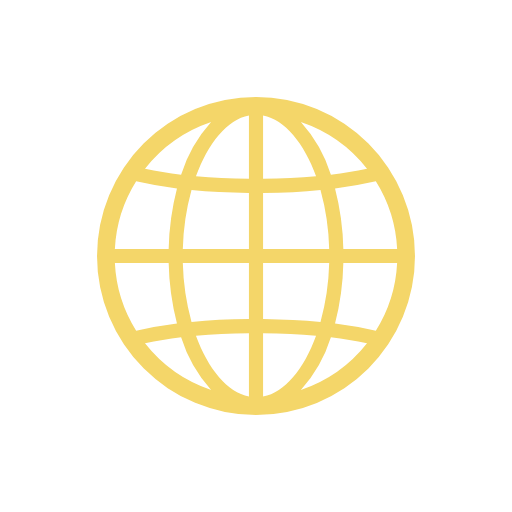 250 million
people around the world
watching live and online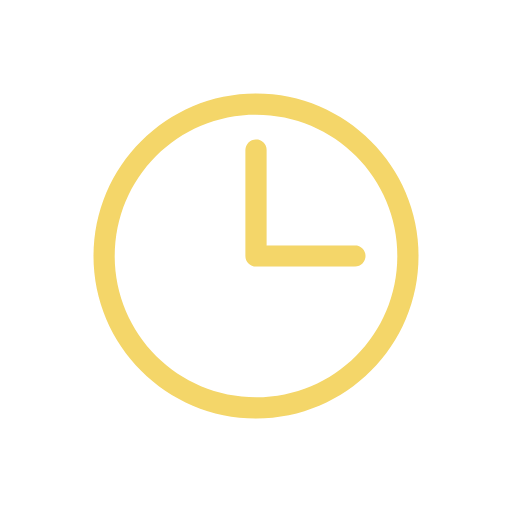 11 billion
hours of esports
watched globally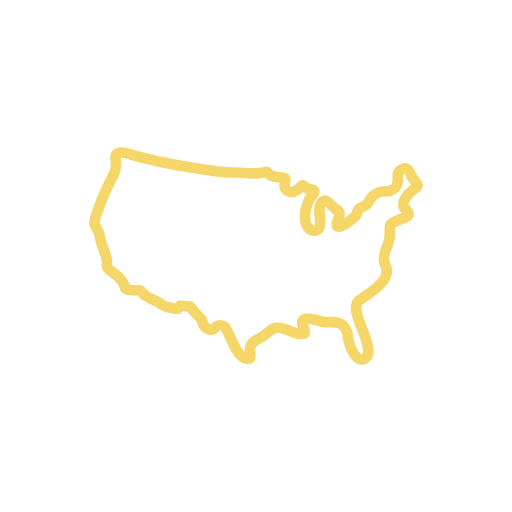 3 billion
people around the world
hours watched in the U.S. (10% of all U.S. sports viewing)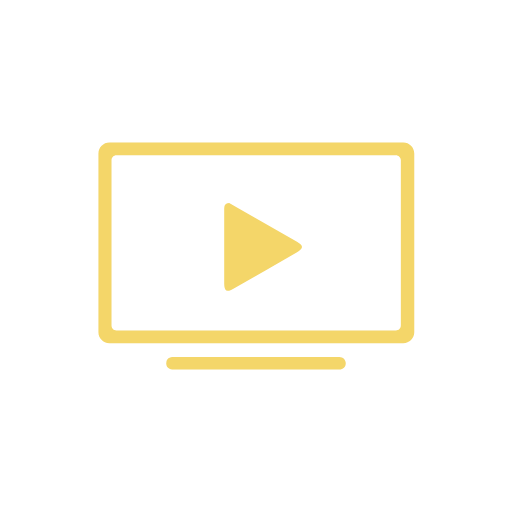 70+ million
people will watch an esports final — more than the MLB, NHL, and NBA finals
Pipelines, Patches, and Rule Changes
Gamers like Blevins are helping to push gaming into a section of mainstream culture dominated by live sports. In March 2018, more than 635,000 viewers watched Blevins' stream with the rapper Drake, an experience that netted his channel 90,000 new subscribers.
"Ninja playing with Drake definitely introduced a whole new group of people to live streaming," Moiz said. "It was like, at that point, it was cool to play video games."
At the moment, Blevins is still an outlier. Game developers expanding esports will require a pipeline of athletes to create more superstars. The industry is starting to model that pipeline on those of traditional sports leagues. As of December 2017, colleges and universities that belong to the National Association of Collegiate Esports have issued more than $9 million in scholarships to students. The organization has 110 member schools. That flow of players will translate into more competition at higher levels. But the business model of esports will have to change to facilitate pipelines that take years to produce athletes.
"Realizing its potential as spectator sport, suddenly tradition, consistency, and history become as important as product innovation and new product launches," Lee said.
What Comes Next
The future of the business of esports may involve emulating the structure of traditional sports. Lee anticipates that esports will develop governing bodies like FIFA or the NFL, leveraging "investors who are much savvier and more experienced with traditional sports franchise and media businesses."
He said the viewing behaviors of esports fans, especially in data-rich environments such as streaming, can assist marketers in creating optimized advertising.
Data analytics and artificial intelligence may change how esports games are played. Elon Musk's research lab OpenAI competed against "Dota 2" professionals and nearly won, which suggests that players vs. computers may present engaging competition in the future.
For Lee, the question is whether numbers or heart will eventually have a bigger influence on the future of esports.
"Will the athlete development and game strategy be driven by strong data analytics," he said, "or still leave room for stars dominating with raw instincts and natural skills?"
The following section contains tabular data from the graphics in this post.
Projected Esports Viewers in the United States in 2021↑
| League | Viewers |
| --- | --- |
| NFL | 141M |
| Esports | 84M |
| MLB | 79M |
| NBA | 63M |
| NHL | 32M |
| MLS | 16M |
Esports Global Fan Growth ↑
| Year | Fans |
| --- | --- |
| 2016 | 270M |
| 2017 | 365M |
| 2018 | 411M |
| 2019 | 451M |
| 2020 | 495M |
Citation for this content: MBA@Syracuse, Syracuse University's online MBA program