How Consumers Can Avoid Supporting Unethical Business Practices in Supply Chains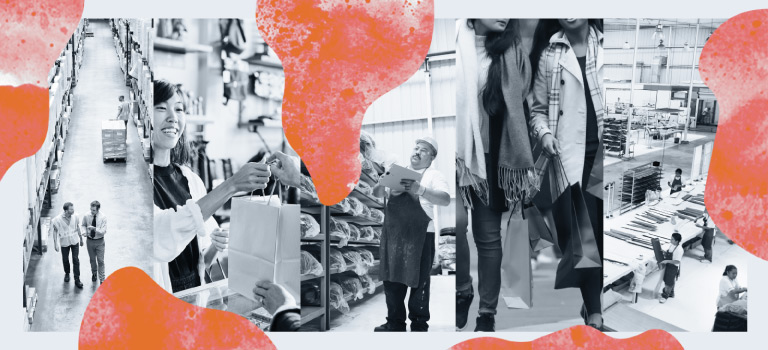 A brand's commitment to ethical and social responsibility is an increasingly important selling point for customers. More than 60% of U.S. consumers say they closely consider a company's ethical values and authenticity before purchasing, according to Accenture Strategy's Global Consumer Pulse Research.
Failing to meet customers' ethical expectations results in a strong rebuke—42% of consumers say they've "stopped doing business with a company because of its words or actions about a social issue," according to the Accenture research.
Ethical business practices extend far beyond the final exchange with a customer or social media presence. The entire supply chain includes opportunities for both ethical and unethical decision making. However, it can be difficult for business leaders and consumers to be fully aware of and navigate some of those upstream practices.
For example, raw materials like cocoa, palm oil and soy are key ingredients for many Hershey products. But the company also admits that this part of their supply chain has the "greatest risk of contributing to deforestation." Hershey's new "No Deforestation Policy" aims to remove that risk from their entire supply chain by 2030.
Other companies encounter hurdles trying to manage the decision making of suppliers and manufacturers. A review of the U.K.-based fashion company Boohoo found that the company knowingly worked with suppliers who underpaid their employees and had unsafe working conditions.
What is an ethical supply chain? Companies with an ethical supply chain treat employees fairly, pay a "living wage" and strive to improve and upgrade the social, economic and environmental conditions within the communities where they operate while still controlling or reducing costs, Syracuse University professor of supply chain practice Patrick Penfield says.

Read more about how you can support ethical supply chains:
What Are Examples of Supply Chains That Benefit from Unethical Practices?
Penfield explains that as supply chains expand their global footprint, the ethical challenges also grow.
"Any time you have a global supply chain, there [are] just more nuances," he said. "There [are] more [differences between] culture and language and so you have to be able to work through those situations in order to make sure that your suppliers meet your specific ethics, goals or objectives."
Ethical dilemmas exist throughout the supply chain, from working conditions in manufacturing to the environmental effects of using raw materials. While some unethical practices are also illegal, it may not be the case in every country that encompasses a piece of the supply chain. Additionally, many practices are not explicitly against the law.
Six Examples of Unethical Supply Chain Practices
1. FORCED LABOR
Forced, or compulsory, labor is any work done involuntarily and under the threat of penalty, according to the International Labour Organization (ILO). Coercion can be the threat of violence but also includes tactics such as manipulated debt or involvement of immigration authorities.
As of 2018, almost 25 million people are in forced labor, according to the Global Slavery Index. The index also cites electronics such as laptops, phones and computers as the products imported into the G20 that are most at-risk of modern slavery. Clothing garments and fish are also high-risk industries for forced labor.
2. CHILD LABOR
Child labor is work that deprives children of the essential components of childhoold—such as school—and hurts their physical or mental development, according to the ILO. It can be a form of forced labor, but children are also often sent to work when their families face poverty or uncertainty from illness and job loss.
According to UNICEF, one in 10 children around the world are victims of child labor. Almost half of them are working in hazardous conditions that put them at further risk of injury or death.
3. UNSAFE LABOR CONDITIONS
Unsafe working conditions can include safety hazards like frayed wires or unguarded machinery, as well as biological or chemical hazards such as mold and pesticides. Dangers in the workplace can extend beyond physical characteristics of the space; violence and harassment also count as unsafe labor conditions.
4. DISCRIMINATORY WORK ENVIRONMENT
A discriminatory workplace is defined by the U.S. Equal Employment Opportunity Commission as one where an employee is treated unfairly, harassed, punished or denied certain privileges because of their race, gender, sexual orientation, religion, disability or age.
It encompasses acts such as unfair pay disparities based on membership of a protected class, but it also includes violence like rape and assault.
For example, the Ethical Trading Initiative, which tracks gender inequality in international supply chains, found that one in seven women garment workers in Bangalore has been raped or forced to commit a sexual act, with zero criminal charges levied (PDF, 1.5 MB).
5. CORRUPTION AND BRIBERY
Corruption and bribery, such as the misallocation of funds or paying millions of dollars to secure contracts, cost the global economy about 5% of the global GDP, according to the United Nations.
The risk for bribery in the supply chain is particularly high during times of crisis as resources become more scarce and demand increases. Additionally, the urgency of an emergency can incentivize leaders to be more lenient in their anti-corruption practices, as reported by the Association for Supply Chain Management.
More than two-thirds of surveyed businesses were not actively looking to address corruption and bribery in their supply chain (PDF, 2.8 MB), according to a 2017 report from The Economist Intelligence Unit.
6. ENVIRONMENTAL HARM
The collection of scarce natural raw materials is a significant contributor to the overall global environmental impact. The extraction and processing of resources like fossil fuels, metals and biomass account for about 50% of the climate change impact, according to the EU Science Hub.
A McKinsey report indicates that a company's supply chain has a far greater negative effect on the environment than its own operations. More than 80% of greenhouse gas emissions associated with the consumer sector are a result of the supply chain, not direct impact.
Why Do Companies Engage in Unethical Supply Chain Practices?
Because supply chains consist of a network of partners, business leaders cannot exert full control over how their entire network operates. Differences in global standards, financial pressure and oversight challenges all contribute to unethical decision making, too.

COST
Penfield says that Wall Street's profit expectations mean companies often need to search for cost-cutting measures. The supply chain is a major cost for businesses, without adding any revenue, and is therefore a common candidate for cost reduction. However, more affordable options can also mean cheaper—and unethical—labor and sourcing.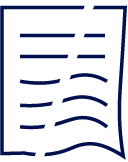 INCONSISTENT REGULATIONS
Workplace regulations and laws differ not just from country to country but also between states and provinces. Age restrictions, hiring practices and safety laws can all vary based on where a manufacturer is based. For example, California has strict supply chain transparency guidelines that require certain businesses to conduct audits and provide employee training to help eradicate human trafficking and modern slavery.
Geographically expansive supply chains make it possible for leaders to implement practices throughout their network that may be illegal in their own location.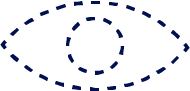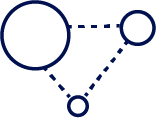 POWER IMBALANCES
"If you don't have a lot of power in regard to what you buy or how much you buy, then you don't have a lot of say as far as what the suppliers are going to do," Penfield said. Small businesses and buyers do not have as much financial leverage to change partners' behavior.
"But if you're a Walmart," Penfield went on, "you can enact huge amounts of change from an ethical standpoint because they buy so much."
How Can Business Leaders Practice Ethical Supply Chain Management?
Despite these challenges, Penfield explained that business leaders need to actively push back against taking the immoral route.
"The thing you always have to remember is that a supplier is an extension of your company," he said. "So, when they're engaging in unethical practices, that's going to reflect back on your company."
Business owners and supply chain managers who want to take a proactive role in raising and maintaining the ethical standards of their network can try using some of the following strategies.
Establish a code of ethics
A code of ethics outlines an organization's values and principles. It provides employees and customers with a framework for how they can expect a business to approach decision making, as well as what kind of behavior is or is not tolerated.
Inc. Magazine's guide to writing a code of ethics outlines six components for the process:
Set priorities and establish important values.
Get anonymous feedback from employees.
Focus on the big picture instead of small details.
Consider common pitfalls, like nepotism and romantic relationships in the workplace.
Consult with an ethicist or legal expert.
Appoint someone in charge of applying and updating the code of ethics.
Penfield recommends that business leaders have supply chain members agree to the code of ethics at the beginning of the partnership and include metrics or measurements for enforcement.
Practice due diligence
The supplier selection process takes a lot of work and involves seeking contacts at trade shows and through recommendations and networking. Business leaders who want to create an ethical supply chain should treat potential suppliers as they would a potential employee—by seeking references and a record of their history. They should research suppliers' compliance records and complete on-site visits, if possible, in advance of the partnership.
Penfield says that due diligence doesn't end there. Leaders should complete audits of their suppliers and manufacturers, ideally without enough prior notice for major changes to occur before they arrive.
Engage in digital management
Digital supply chain management can help streamline some of the processes to monitor suppliers. From basic video surveillance to Internet of Things (IoT) sensors that track movement on the floor, investing in digital tools can help leaders keep a pulse on how their supply chain is operating.
However, Penfield pointed out that installing some technology won't solve it all. "It's not the panacea for ethics or for resolving ethical issues," he said. "It's a tool. So, hopefully we can use that tool to get better at what we do from an ethical standpoint."
Provide supplier development
For businesses with the resources, Penfield said that supplier development can be an effective way to implement strong ethical standards throughout the supply chain. Forbes describes the three levers of good supplier development as communication, training and on-site assistance.
When strong partnerships are formed and suppliers are given the resources and training they need to increase their competencies, the resulting chain is stronger and more competitive.
How Can Consumers Support Ethical Supply Chains?
Consumers who want to make their purchasing decisions with supply chain ethics in mind have tools at their disposal to make that process easier. They can use some of the strategies and tips below to learn more about companies' sourcing practices and make their voices heard.
Consult the company's policies
Companies that are transparently following ethical guidelines will often include information on their website to educate customers on their brand's values.
Consider some of the following questions when checking a company's policies for ethical standards:
Do they have a published code of ethics?
Do they list the members of their supply chain and where they are located?
Do they state the guidelines they follow and expect their suppliers to follow?
Do their commitments extend throughout their supply chain?
Look for external ethical standards
Check a company's site or product for certification badges from trusted third-party organizations such as Fair Trade Certified and World Fair Trade Organization. These certifications denote companies that comply with ILO standards and factory standard requirements like training for workers about their rights and specific provisions to protect women in the workplace.
You can also consult the resources below to see more information about companies that meet certain ethical standards set by global organizations:
Send feedback through formal channels
Just as you would follow up with a billing mistake or an order that was never delivered, customers should not underestimate the effect of contacting businesses with feedback regarding ethical complaints or values. Channels such as traditional customer service routes or online review systems can be effective ways for customers to voice their opinions.
Customers' opinions are powerful—four out of five consumers read online reviews before deciding whether to purchase a product, according to Pew Research Center.
Stay up-to-date on business news
Consumers who want to stay informed about ethical issues as they arise and keep track of businesses' endeavors can start with the following resources for more information:
Penfield said that, ultimately, self-education is one of the strongest things consumers can do.
"It's about information," Penfield said. "Whatever purchases you make, I think it's a good thing to look and research and find out what's going on with that particular business."
Citation for this content: Syracuse University's MBA program online