The Convergence of Social and PR
Public relations professionals are constantly reacting to industry changes, news cycles and—in the last decade—social media trends and advances. As social media has transformed the way the public receives its information, PR practitioners have responded by adjusting their strategies.
Two recent studies—one from PR News and the other from the Public Relations Journal—assess trends and the current state of how the public relations field interacts with social media. To ensure that you're keeping up with other PR pros—and hopefully staying ahead of the curve—keep reading for insights into how the public relations field is converging with social media.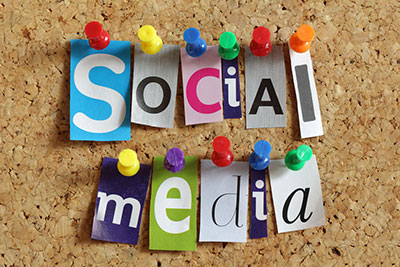 Departmental Changes
The 10-year study from the Public Relations Journal, entitled "Examining Social and Emerging Media Use in Public Relations Practice," found that professionals overwhelmingly agree that social and emerging media has changed the way their organizations communicate and reach out to external audiences.
One noticeable trend in the survey addresses which department should be responsible for managing and monitoring new media. In 2015, 65 percent of public relations professionals agree that these duties primarily belong to the communication and PR departments.
This number is lower than it has been in recent years, however, and the decrease corresponds with a rise in professionals reporting that this responsibility lies with digital and social media departments. As more organizations add divisions that are exclusively devoted to social, the role of a traditional PR professional will undoubtedly undergo further transformations.
Trends in Spending
Whether you're relying solely on free social media services or you use a combination of paid and free offerings, you're in good company. The PR News survey revealed that among responding PR and marketing executives, 51 percent purchase Facebook ads and 52 percent purchase Facebook boosted posts.
Twitters use shows a more one-sided trend, with only 19 percent of respondents buying Twitter ads and 20 percent paying for promoted tweets.
Even though most PR social use is currently unpaid, the study's findings revealed that there may be good cause for professionals to change this trend. The reason? The majority of paid placement users reported being "satisfied" or "very satisfied" with the results from these efforts.
Taking Social Evaluation Further
What's next for PR professionals using social media? According to the Public Relations Journal, most organizations are already measuring the communications about their organizations that appear on blogs and social media.
However, this measurement on its own isn't enough. PR practitioners largely agree that organizations should also measure the impact these communications have on influential figures and on the public's attitudes, opinions and behavior.
Despite agreeing on the importance of this information, only 30 percent of organizations currently measure the impact of social media communications on influential people and opinion leaders. Just 28 percent measure the impact these communications have on opinions and behavior and attitudes.
In other words, nearly two-thirds of organizations have the opportunity to boost the effectiveness of current social media strategies by pinpointing which efforts are most meaningful. Measuring social media impact can drive a deeper understanding of consumers, more efficient targeting and faster responses to positive and negative developments.
It may be impossible to predict the next game-changing social media platform, but PR pros can count on blogs and social outlets that continue be major influences in consumers' lives. By staying abreast of how the PR industry reacts to changes in the social landscape, PR practitioners will be better equipped to remain competitive and effective in the long run.