Student Insight: Why MBA@Syracuse?
MBA@Syracuse student Christine Bergold details why she chose to enroll in the program, how it is unique from other online programs, and how it has enhanced her overall educational experience.
I chose Syracuse University's online MBA program, MBA@Syracuse, because of the program's cutting-edge technology. MBA@Syracuse is designed for working professionals like myself, who must balance family life, a full-time career, and school. The program has everything most online colleges lack. For example, the online content features message boards and interactive videos. In this way, Syracuse and 2U are reshaping online learning like never before.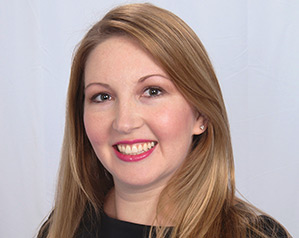 There are interactive components to every course. Each week, I attend live sessions with top-notch video quality where professors and students can communicate face to face. Syracuse aligned itself with the best education technology company available—2U. In the past, when I took online courses, the biggest challenge was learning the material on my own. I would have a question, email a professor, wait for an answer, and sometimes lack the clarity I needed to understand a problem. However, the live classes with MBA@Syracuse make that all go away. Syracuse removed the sense of isolation that often accompanies online coursework. With the lives sessions, students like me can learn from professors and interact with classmates. Occasionally, Syracuse alumni who are executives at prominent companies will host a webinar or two in the MBA@Syracuse Speaker Series, which allows students to learn from alumni.
In addition, MBA@Syracuse has an excellent network built into the online program. Students form social groups online and it's easy to get involved with these groups. Students can also participate in Syracuse's Whitman School of Management alumni and networking events, as a way to strengthen those bonds. The residencies are a great platform to work together in-person as well.
Aside from meaningful networking opportunities and live class sessions, Syracuse offers unparalleled student support. Students are trained on using the online program and are fully supported throughout the application and registration process. Such assistance makes this program stand out among other online programs.
As an online student, Syracuse has made me feel like I am a part of the University community—something I have never felt in any other online program.