Top 10 Reasons to Earn an MBA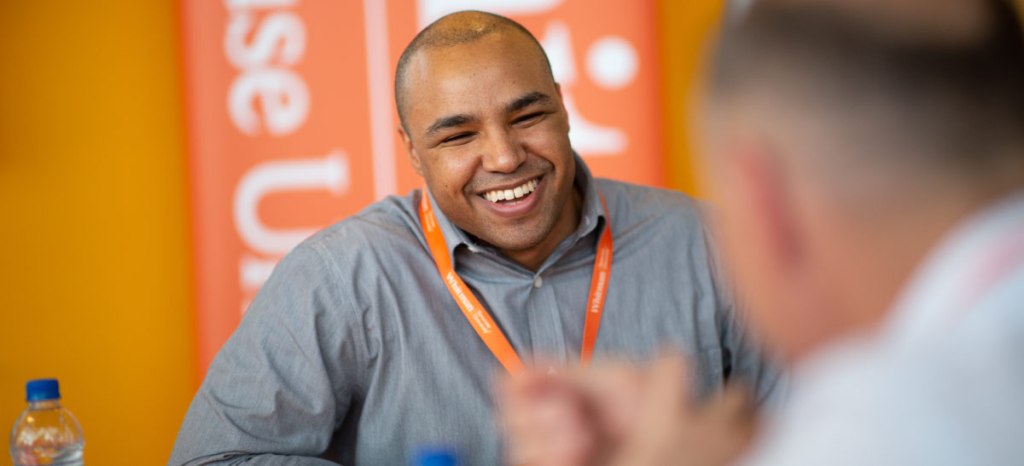 If you're considering enrolling in a Master of Business Administration (MBA) program then you're well aware that there are many factors to consider including the time investment and the inevitable benefits of earning this degree. An MBA can help sharpen the critical skills needed to advance in your career, increase your earning potential, and boost networking opportunities.
Whether you're just starting out in your career or you're a veteran in your field, here are 10 reasons to earn an MBA.
Increased Earning Potential
Will business school pay off?
The return on investment (ROI) varies based on location, the quality of your education and the availability of tuition- or military-related assistance dollars. A master's degree will pay off because it primes you for higher-paying jobs. For example, employees with an MBA degree in the financial field—specifically securities, commodities, and financial services sales agents—earn a higher salary than employees with bachelor's degrees, according to the Bureau of Labor Statistics.
Financial aid and loans are available for graduate school, and your company may offer education dollars. Visit MBA@Syracuse's financial aid, loan, and scholarship pages for information on financial assistance.
Advance Your Career
Many employers look favorably on advanced degrees and hire MBA graduates. To move into senior management and partner slots at top financial and consulting firms, credentials matter. If you work at one of these firms now, you'll need an MBA within a few years to advance, according to U.S. News & World Report. A degree will help advance your career at a smaller firm, too.
Bring Advanced Expertise to Your Unique Workplace
Even fields that traditionally haven't required or encouraged employees to earn an MBA value the degree. MBA@Syracuse alum Monika Taylor, director of behavioral health at Crouse Health in Syracuse, New York, said earning an MBA complemented her master's in social work and 20-plus years in the human services profession, allowing her to move from providing therapeutic care to administrative leadership.
"I was looking to gain business skills to allow me to fully lean in and sit at the table during strategic and financial discussions," she said.
Develop High-Level Analytical Skills
Employers need professionals who can analyze big data to make informed decisions and drive positive outcomes. Employment of management analysts is projected to grow 14 percent from 2016 to 2026, faster than the average for all occupations, according to the Bureau of Labor Statistics.
What exactly will MBA courses in analytics give you? Don Harter, a professor who teaches in Syracuse University's online MBA program, teaches his students how to visualize and model data, and optimize solutions that can be applied to business environments.
"I want you to be able to walk away with the tools necessary to perform your job better," he said. "You're going to learn more than just the skills. You're going to learn how to apply them in your corporate environment."
Master the Art of Leadership
MBA graduates consistently outperformed undergrads in "classical business skills," including financial acumen (+12 percent), business savvy (+6 percent), and strategic decision-making (+6 percent), according to a 2016 Fortune article. MBA@Syracuse students also garner a solid understanding of business ethics—a key to building leadership skills in business.
Deepen Your Network
A big part of the B-school experience is developing a network you'll carry into your career, and not just with program faculty and other students in your program. MBA@Syracuse students, for example, attend at least three in-person, three-day residencies. These are similar to business conferences and feature expert speakers and panelists. The residencies allow students to explore a specific topic such as marketing or accounting while networking face-to-face with classmates and professors.
Additionally, face time with faculty and working professionals who are also your peers provides additional opportunity to expand your network—whether it's in a live class session via webcam or in person.
Make a Career Switch
When you add an MBA to your credentials, you're better primed to make a career change, whether that means pursuing a job at a new company or in a new industry. It tells a potential employer that you have motivation, a work ethic, and you're well-versed in many timely or skill-based areas of business.
In her 2018 book, Switchers: How Smart Professionals Change Careers and Seize Success, Dr. Dawn Graham writes: "The new normal is not only to switch jobs but to change professions—which isn't easy to accomplish." She advises patience because it can take a while—even after earning an MBA—to land that dream new career.
Realize Your Entrepreneurial Dreams
While some famous business executives may not have needed an MBA to launch and lead a flourishing company, an MBA can arm you with the skills and knowledge to start or expand your own business.
"Entrepreneurship, at its core, is about creating value through new ideas. The course curriculum [in Syracuse University's online degree program] focuses on identifying, analyzing, and executing on ideas—all skills that are needed for my current role and for helping to drive my firm forward," noted Nancy Girondo, vice president of equity product management at OppenheimerFunds who earned her online M.S. in Entrepreneurship from Syracuse University's Whitman School of Management.
Meanwhile, MBA@Syracuse alum Danielle Hauf said she went for her MBA to advance in her current job and "to take my own business to the next level and expand into new markets."
Complement Your Military Experience
For active military and veterans, earning an MBA means developing complementary skills in leadership, entrepreneurship, finance, and marketing to help them advance in the military or transition into civilian life.
MBA students with a military background also have their unique experiences to enrich classroom discussions and learning. "Effective leadership is perhaps the most important lesson military MBA students can pass on to their civilian counterparts," according to The Economist.
The Whitman School of Management has a proud history of serving the military and was ranked the No. 1 private institution for veterans by Military Times in 2019. Syracuse University's Institute for Veterans and Military Families (IVMF) leverages the intellectual, programmatic, and human capital resources of higher education to support post-service veterans and military families. The institute serves prospective and enrolled students as they navigate Veterans Affairs (VA) and University administration.
Enrich Your Life
Many business school graduates say earning an MBA enhances much more than their career. Through a guided approach, you'll gain a deeper understanding of the legal and financial implications of your decisions. You'll learn strategies to improve decision-making, and the fundamental principles to start, operate, lead, or meaningfully contribute to a firm.
These skills also translate outside the office. Regardless of your long-term goals, earning an MBA means you're expanding your foundation of knowledge, which can easily be applied in your daily life.
Citation for this content: MBA@Syracuse, Syracuse University's online MBA program