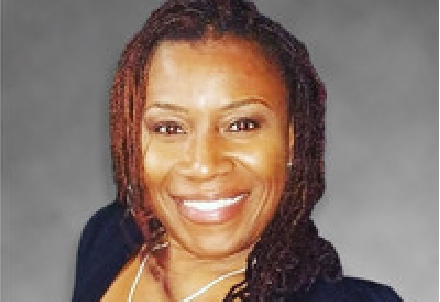 Chianti Prosser
Information Systems Program, Class of 2019
Workflow Coordinator, Williams Lea Tag (on-site at Goldman Sachs)
Tell us a little bit about yourself and your professional background.
"I began my career in Office Systems Technology with only an associate degree in Business and worked onsite at Goldman Sachs as a Presentation Specialist. I later was offered a leadership role, Lead Presentation Specialist, to manage the workflow of the presentations I once was in charge of creating and designing. After ten years, I decided to pursue other endeavors, worked in various information technology fields, and obtained a bachelor's degree in Science."
What inspired you to pursue your Master's in Information Systems online from Syracuse University?
"In my current role, I work on projects but on the document automated side of technology. However, going forward I knew I wanted to work in IT fields, but didn't know where to start. My best friend called me one day and told me about this program she found which was the online Information Systems program at Syracuse University. I thought this is perfect for me! I can follow my passion to learn more about another side of technology, management, project management, and all-around operations of a business on the technology side."
In what way do you believe earning your Master's in Information Systems will help you to achieve your career goals?
"I believe Syracuse University's Master's in Information Systems will help me achieve my career goals because it's giving me the foundation classes on a professional level and a chance to learn, develop and deploy technology in any organization."
What has been your favorite class and why?
"Managing Information Systems Projects has definitely been my favorite class thus far; but I also have loved learning from Dr. Joon Park in my Applied Info Security class. In Managing Information Systems Projects, I loved learning about how to formally improve my knowledge, skills and tools to successfully manage and deliver projects. In Applied Info Security, I also loved learning how to effectively secure personal technology and in an organization."
How has enrolling in an online program impacted your professional and personal life?
"The online program has impacted my professional life because I was offered a higher position by my current employer. It made me aware of how to move forward in my career and helped me realize the importance of networking. The group/breakouts have actually given me more confidence to speak. This has also impacted my personal life because I'm now more vocal in groups than I use to be. Thanks iSchool!"
Meet other students in our online programs