Student and Alumni Stories
The Newhouse School's online degree programs prepare students to drive innovation through advertising, public relations and journalism. Our cohorts bring a wide range of backgrounds and skill sets to the classroom—which means our online programs are a great way to build a rich and diverse network that can help you advance your career long after graduation.
Student Spotlights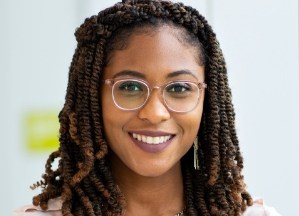 Cierra Bailey
Class of 2020
Freelance Reporter and Promotions
Coordinator at Alpha Media, Far East Bay
Meet Our Newhouse Alumni
Meet our alumni and explore how they're using their newfound skills to advance their careers below. Student information and job titles as of February 2019.
Watch the video below that highlights Kate Farrish, one of our accomplished online M.S. in Communications students.