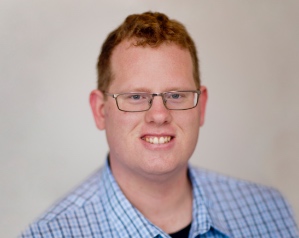 Brandon Ross
Journalism Innovation
Digital/Social Media Editor, MaxLaxINC
What attracted you to the online M.S. in Communications?
The program allowed me to attend one of the best communications schools in the country while still working and getting to live at home.
Had you heard about Newhouse before researching communications programs? Where or from whom?
Yes! I'm a native New Yorker, and Syracuse University was the top school (it seemed) among New Yorkers. You hear about Newhouse always being ranked toward the top of the list for communications, and so it was something I always wanted to be a part of.
Why did you decide to pursue this degree at this point in your career?
I recently got my B.A. in Communications, and I figured I had enough work experience and the school credentials to get back into school early. I'm the type of person that has to keep it going to keep my edge when it comes to education, and Syracuse University helped me with that.
How is the online M.S. in Communications helping you to propel your career right now? Are there specific courses or skill sets you've learned that you have specifically applied at your job or toward your goals?
Since I work for a local news outlet right now, this program will only propel me to better jobs and opportunities. I've learned a ton of things that I will take with me in real life, such as navigating Google Analytics, leveraging technology, etc.
What did you find appealing about the specialization you chose? How is it helping you right now?
The word "innovation" in the Journalism Innovation specialization is what appealed to me the most. We learn and train for the jobs of tomorrow, which puts us Syracuse students at an advantage. Because of this program, I have portfolio pieces I can show off to employers, which will only give me more of an edge. Continuing to learn and practice all of these things will make me desirable for my future bosses.
"We learn and train for the jobs of tomorrow, which puts us Syracuse [University] students at an advantage."
Why do you think a specialization within a communications degree is more valuable than, for example, a master's degree specifically dedicated to that specialization?
The specialization allows you to refine your knowledge in one area, but having a master's degree in communications will show potential employers that you can do multiple things besides just being a journalist. For instance, I can go into social media or SEO, or something similar.
What do you plan to do with your degree after graduation?
I would really like to get back in a newsroom to work on either sports, politics or technology content—or work in social media. These things really fascinate me, and with the help of the Newhouse alumni association and other networks that the school provides us, I know I can get there.
What advice would you give to incoming students?
There are so many things I can put here. For the sake of space, I'll give you three big ones (in no particular order):
Don't be afraid to ask questions. Whether it's a counselor, professor or other classmates, use the people around you. It's important to use your education to advance yourself, and it's hard to do that strictly by yourself. Everyone wants to help if you're willing to work hard.
Have a planner where you can organize what you need to get done for schoolwork each week. This has helped me quite a bit with staying organized.
Do not be afraid to fail. Throughout the program, I have enjoyed some great successes with my work, but I have also not done as well on other projects. Do not let that define you. Talk to your professors and see how you can improve. When they offer time to go over projects, take them up on it. Not only will you grow as a student, but you'll evolve as a professional as well.
Back to student and alumni profiles.