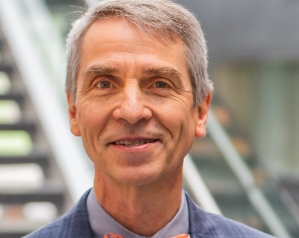 Dan Lombardi
Advertising
Ad Agency Creative Director
Dan Lombardi was enjoying a career in advertising as a creative director but had an interest in broadening his perspective and keeping his communications skills fresh. After exploring the online M.S. in Communications program at Newhouse, he knew that he had an opportunity to do just that while continuing to work.
Finding a Balance
Dan knew that a graduate degree would be beneficial in his role as a creative director, but he was unsure if he could commit the time needed to earn one. As he discovered the online M.S. in Communications, however, he saw that an online program could help him find what he was looking for.
"Two concerns were time and cost. Would I have the time to dedicate to a challenging program and be able to spend a good two years of my life earning the degree? And would I be able to afford the cost of the program? In retrospect, I was able to manage both, and I am happy that I didn't let those barriers prevent me from pursuing this degree."
A Reputation of Excellence
Dan decided to earn a graduate degree from Newhouse because of the school's reputation within the communications field.
"Newhouse was a natural choice for me because I was aware of the school's reputation as a leader in the communications field. I felt that if I was going to pursue a communications degree, why not go to one of the most respected programs in the country?"
New Skills. New Perspectives.
After earning his degree, Dan has found that the skills he's gained in the program have allowed him to be more comfortable with a wider range of marketing situations in his role.
"I now have a wealth of knowledge in digital communications that I didn't previously possess. And I have a toolbox filled with tools that I can fall back on to explore almost any marketing situation. Not a day goes by in my day job when I don't refer to something I've learned in the program. And I can apply those learnings to the benefit of my job and my employer, which makes me a more valuable employee."
Back to student and alumni profiles.