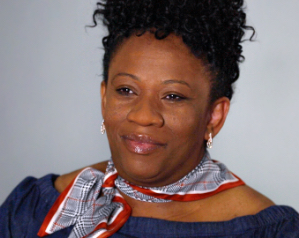 Deedy Williams
Advertising
Director of Media Sales, WCNY
While working as a hiring manager at a communications company, Deedy saw an opportunity to begin a career in advertising, a field that had always interested her. Wanting to learn more, she discovered the Newhouse online M.S. in Communications program.
Flexibility, Guaranteed
Before committing to a program, Deedy needed to know that its schedule would accommodate her work schedule and family responsibilities. She found that the online M.S. in Communications class format gave her the freedom she needed.
"I ultimately decided on the Newhouse M.S. in Communications program because of the ease of access — this program was tailored to meet my needs as a wife, a mom, a business leader and a full-time student."
Finding a Supportive Community
In the online classroom, Deedy formed lasting relationships with diverse, collaborative professors and friendly, engaged classmates.
"My classmates were sensitive, sharing, concerned with achieving their goals while assisting others. Our class discussions were real-world, engaging, open and honest. We are connected for life."
Goal Set, Goal Achieved
When she began the program, Deedy was interested in shifting careers to better use the advertising knowledge she gained as a student in the online M.S. in Communications program. After graduation, she accepted a management role in the field, an accomplishment she attributes to the skills she's gained.
"This degree landed me a management job in media, which was my goal! I now belong to an elite group of alumni that I am extremely proud to be associated with. It was hard, the money wasn't always there, and I was scared. But I did it one day, one semester at a time, and went from fear to faith to finished!"
Back to student and alumni profiles.