Online MBA With Business Analytics Specialization
Online MBA With Business Analytics Specialization
Online MBA With Business Analytics Specialization
With the online MBA program offered by Syracuse University's Martin J. Whitman School of Management, students can prepare for leadership roles in a wide variety of fields through a top-ranked online MBA program offering both online and in-person learning experiences.1
Why Specialize Your Master's Degree in Business Analytics?
Develop marketing and pricing strategies
Optimize supply chain operations
Minimize risk while optimizing profit
Online Business Analytics Curriculum
All MBA students will take 36 credits of core coursework. The Business Analytics specialization provides flexibility for students with different career goals, offering a wide variety of electives from the Whitman School of Management, School of Information Studies, and College of Engineering and Computer Science.
To fulfill the specialization, students will take three elective courses, including Business Analytics and at least one business elective from the list below. The third elective can be either a business or technical elective.
Technical Electives
Data Administration Concepts and Database Management
Big Data Analytics
Data Analytics
Data Warehouse
Introduction to Data Science
Business Electives
Accounting Analytics
Financial Analytics
Marketing Analytics
Principles of Management Science
The online MBA program can be completed in as few as 24 months.
In addition to the MBA with a Business Analytics specialization, the Whitman School also offers a full online master's degree program in business analytics for students who want to focus in depth on analytical tools and do not need a general business background.
Business Analytics Specialization Learning Outcomes
After completing the Business Analytics specialization courses, students will gain:
skills in data collection, data visualization, statistical and pattern analysis, and data mining;
working knowledge of common analytic tools used to analyze complex data; and
subject matter expertise in analytic best practices with a business foundation.
Get Started Today
Ready to help your organization make smarter business decisions? Request information today to see how an MBA from Syracuse University can help you reach your career goals.
Admissions
The Whitman School seeks motivated professionals who want to use analysis and decision-making skills to benefit their organizations. GMAT scores are not required to apply. See upcoming application deadlines.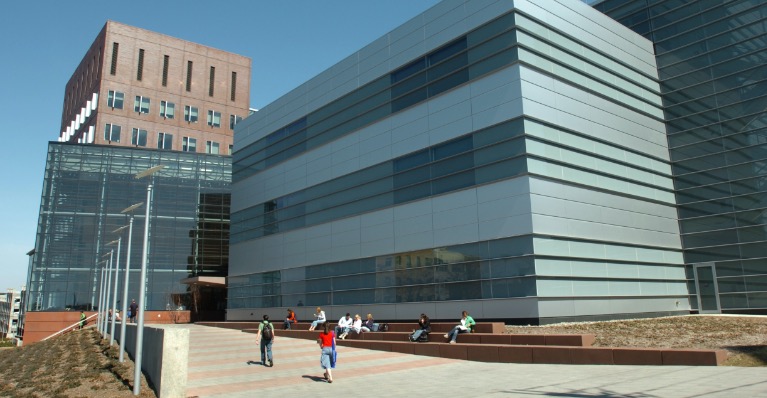 Recognition for Whitman's Top-Ranked Online MBA
Through the online MBA program, the Whitman School offers students around the world the chance to advance their career while continuing to work and balance commitments. Whitman and the online MBA program are top-ranked by leading publications.
#1
Private School for Veterans Ranked by The Military Times in 20202
Top 30
Best Online MBAs Ranked by The Princeton Review in 20211
Featured Whitman Faculty
The Whitman leadership team and faculty share their professional and academic experience to prepare business leaders across a range of fields. Whitman faculty members are leaders who foster collaborative relationships with their students.
Meet one of our faculty members who teaches in the Business Analytics specialization.
Don Harter
Associate Dean for Online and Executive Education
Prior to teaching, Professor Harter spent more than 15 years in the industry with BDM International, serving most recently as senior vice president and general manager of systems integration.
Take the Next Step
Ready to improve your analytical skills and make a difference for your organization? Request information about the online MBA with a Business Analytics specialization today.
Online and In-Person Learning
In Syracuse University's online MBA program, students gain the critical business skills they need through live online classes, interactive assignments and in-person learning. Students complete multimedia coursework at their own pace each week to prepare for classroom discussions on theories and analytics applications.
MBA students also attend three in-person residencies, which are immersive events structured like business conferences. At these multiday residencies, students network with classmates and faculty in major cities around the world.
At a recent residency with Professor Harter, students received Excel expert certification.
Career Services
Syracuse University's Career Services team provides career coaching, interview preparation and resume review to prepare students for success. Our team of experts is dedicated to helping students develop the skills and credentials to reach their professional goals.
Careers in Analytics and Related Fields
Employers in nearly every industry need professionals who can analyze big data to make informed decisions. The demand for management analysts and similar occupations is expected to grow 14 percent between 2018 and 2028.3
Business analytics students develop a basic understanding of the data, derive insights and use those insights to make decisions that drive positive business outcomes in a variety of fields.
Below are some examples of positions that business analytics graduates may hold:
Management analysts
Management analysts propose ways to improve an organization's efficiency by reducing costs and increasing revenues.
Executives
Executives (such as directors, C-suite executives or VPs) devise strategies based on data and analysis to ensure that an organization meets its goals.
Cost estimators
Cost estimators analyze data to estimate the time and cost required to manufacture a product, construct a building or provide a service.
Economists
Economists collect and analyze data, research trends, and evaluate economic issues related to the production of goods and services.
Operations research analysts
Operations research analysts use advanced analytical methods to help organizations investigate, identify and solve issues.
Survey researchers
Survey researchers design and conduct surveys and analyze data to help organizations understand people's opinions, preferences or beliefs.
Take the Next Step
Ready to improve your analytical skills and make a difference for your organization? Request information about the online MBA with a Business Analytics specialization today.
1 The Princeton Review, Top 50 Online MBA Programs 2021 (Retrieved January 2021)arrow_upwardReturn to footnote reference
2 The Military Times, Best for Vets: Colleges 2020 4-Year Schools (Retrieved July 2020)arrow_upwardReturn to footnote reference
3 U.S. Bureau of Labor Statistics, Management Analysts Job Outlook (Retrieved July 2020)arrow_upwardReturn to footnote reference